Innovations
Projects implemented under the European Regional Development Fund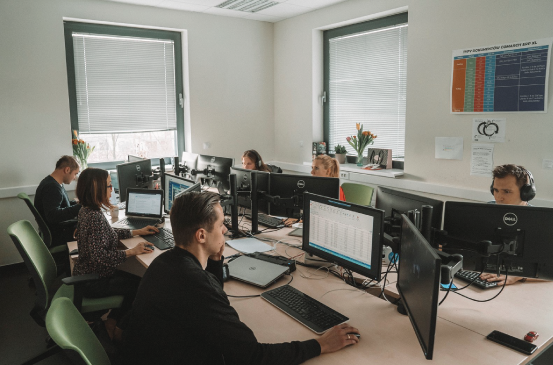 EU projects created for a better future
Learn about our innovative projects implemented with financial support from the European Regional Development Fund. Thanks to them we not only develop our offer, constantly raising the level of our services and products but also take care of the development of our employees, allowing them to acquire new knowledge and qualifications.
We also carry out EU projects in cooperation with other institutions and enterprises, so if you want to create something new with us, contact us!
Electric vehicle and charging station fleet management system
Check it out
Do you want to implement an EU project together with us?
Write to us