workflow
Construction project management software

9 January 2022
Running a business in the construction industry is quite a challenge. It involves, among other things, running many projects at the same time, document management, planning or control of budgets and schedules. That's why construction project management software significantly improves work. Check which system is worth choosing and what is worth paying attention to.
In our article we will answer the following issues:
Are you looking for a professional construction project management system?
Consult us for free
Write to us!
Construction project management software – what is it?
The construction project management software is a system that allows you to improve the circulation of documents and work in the company, optimize activities at individual stages of the project, and additionally allow you to make reliable summaries.
The program has modules that optimize the activities of the entire team. It also allows you to set many conditions used in the flow of affairs in the company. It gives you also the possibility of planning actions aimed at contractors, e.g. placing orders for materials at a pre-planned date.
Organizing and systematic documentation is often a challenge in thriving construction companies. The number of contracts, approvals, permits and applications that appear on a construction project can be large.
A properly selected project management system allows you to:
improve data circulation,
integrate data from various sources,
plan construction works,
report and create extensive analyzes,
remotely use the application,
manage warehouse data and resources,
monitor the budget and projects,
increase the productivity of construction projects,
take advanced project control based on various methodologies.
What processes does the construction project management software support?
Construction project management software allows for comprehensive support of design processes. It meets the specialized work requirements of project managers, construction managers, contractors and developers. The management system supports, among others, such processes as effective reporting and budgeting, which, if properly carried out, allow you to avoid crises.
Thanks to systems supporting business activities, you can:
create deep budgeting structures,
use different layouts of sheets,
create budget implementation schedules,
define specific elements,
conduct an active analysis of the implementation of budget plans,
automate certain processes,
define your calculation mechanisms.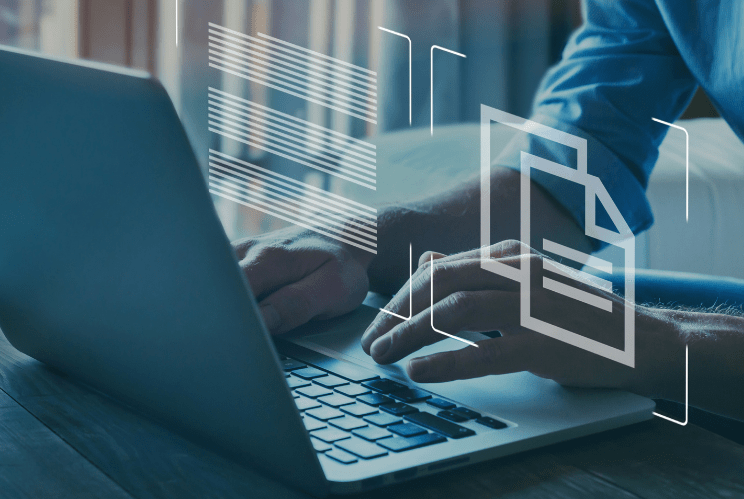 Documents created with the appropriate budgeting support module are standardized and legible. The management program allows for the integration of various data and files in the online and offline system, as well as for the approval of documents, their verification, corrections, revisions and records.
In large businesses and corporations using document creation software allows you to build budgets according to your individual needs and define your calculation structures, which is almost essential for successful budgeting.
Building the structure of construction investment budgets, when using templates and budget management software, allows you to optimize your work. Additional facilitation is setting formulas – it will make it easier for you to make changes. Thanks to this, reports and analyzes will be flexible and personalized.
A reliable report should contain, above all, up-to-date, well-edited data. When you compile them, it is worth defining the research direction and ensuring that all the necessary information is collected. An investment, the effectiveness of which you will quickly appreciate, is a system that allows you to integrate, edit and collect data from various IT systems and databases that your company collects.
Make sure that the system provides for the definition and management of structures between different programs.
An effective solution is to use a project management program that allows you to:
data orientation for quick readings to increase reporting efficiency,
advanced data integration from multiple sources,
analytical data modelling in many scenarios,
use and composition of divisors,
integration with Excel,
building report trees in the company structure,
sharing statements in the system, browser and on mobile devices,
automatic distribution of reports or notifications.
The data integration from various programs allows you to minimize the time spent on manual collecting and analyzing them. An appropriate automatic reading of documents system that reads the content of documents and processes them allows you to optimize the work of accounting and other departments.
What functions should a construction project management program have?
Management systems may differ in some functionalities and parameters. When choosing a solution for your company, first of all, pay attention to whether the system is flexible.
A great improvement in design work is the key processes automation, such as automatically sending inquiries to subcontractors or material suppliers. When selecting a program, pay attention to what processes you would like to define.
The alerts you set will allow you to prioritize tasks. Reminders that the system sends automatically will ensure that documents are sent without delay (this applies, for example, to invoices, placing orders, sending settlements, closing construction stages, reminders about inspections and insurance, expiring certificates).
The appropriate program also supports accounting. You can integrate it with your HR and payroll system. Additionally, the system itself enables:
acceptance and sending of documents,
sending vacation requests,
managing a large number of employees,
integration with other modules.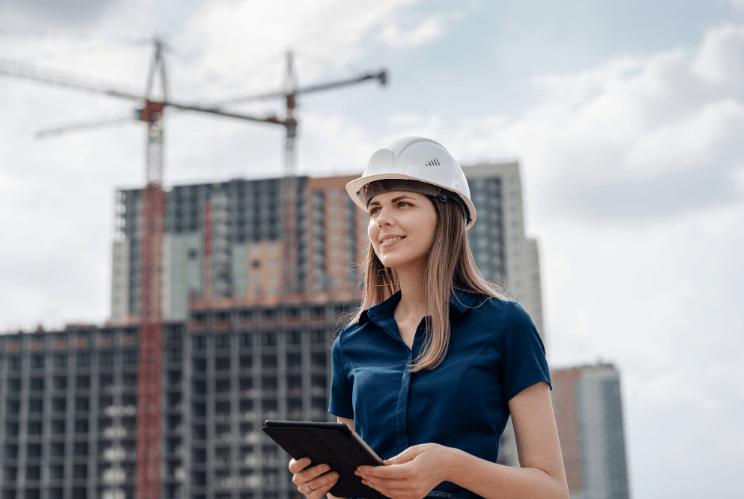 The integration bus is a proven way to integrate multiple systems and data. Its main task is to ensure the optimal operation of tools and enabling monitoring of multiple platforms will also facilitate work on large amounts of data, which we deal with in the construction business. The implementation of the data bus supports:
automation of selected processes, e.g. generating reports,
unification of information,
minimizing the risk of errors and failures,
cost optimization,
facilitates operational processes,
provides easy access to many program elements.
Choose a comprehensive construction project management program for your company!
Consult us for free
Write to us!
What to look for when choosing a project management system?
When deciding to implement a project management system, create a list of business challenges. A good implementation company will choose a solution tailored to the nature of your company. It is very important to take full advantage of the system functionality.
The program essential features are, above all, full flexibility and definability. They allow you to adjust the system functioning to the needs of your business. With the help of an implementation company or on your own, you can, among others:
design data circulation paths,
create document templates and forms,
establish permanent roles assigned to departments/positions (access template),
automate the creation of reports and analyzes,
choose a customized desktop and mobile view,
set up automatic sending of notifications to employees and contractors.
Check also what is included in the implementation and post-implementation offer of the IT company that will work for you. In Kotrak, we offer full pre-implementation analysis and support before, during and after program installation. We also conduct comprehensive training courses in operation and offer technical assistance. We also make sure that its version is always up-to-date.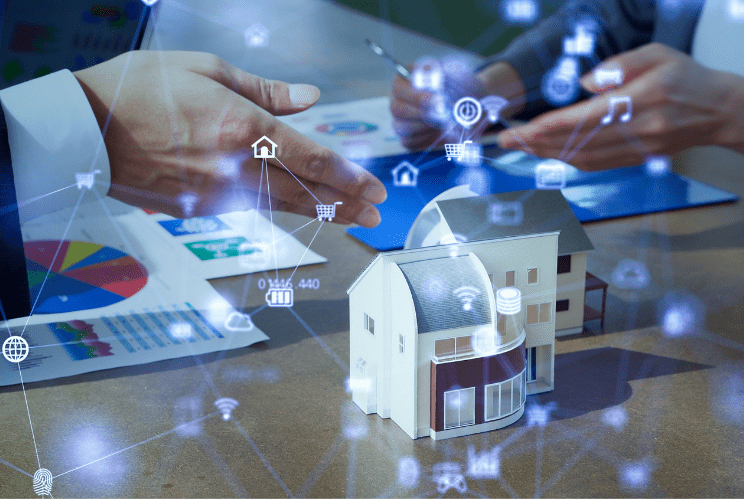 How much does a construction project management system cost?
The cost of a construction project management system depends on many factors. It is worth choosing a proven company that implements this type of system. Taking into account your requirements, specialists will determine which modules, integrations and functionalities will work in your business.
The project management system works particularly well in medium and large enterprises. It is worth deciding to implement it because when you start project management:
you will minimize fees for other programs for integration or data collection and analysis,
you will optimize the work of the entire team,
employees will be able to focus on more important tasks,
you will eliminate the so-called bottlenecks in the project.
When using a project management program, you will quickly notice the benefits of implementing such a facility.
The article was written in cooperation with Piotr Bargieł, Senior Sales and Consulting Specialist in Kotrak.
Do you want to implement an IT solution that will support your company?
Write to us!