Manufacturing Execution Software
Comprehensively and effectively manage the work of a production company!
Automate, react to deviations in real-time and learn for the future!
FREE CONSULTATION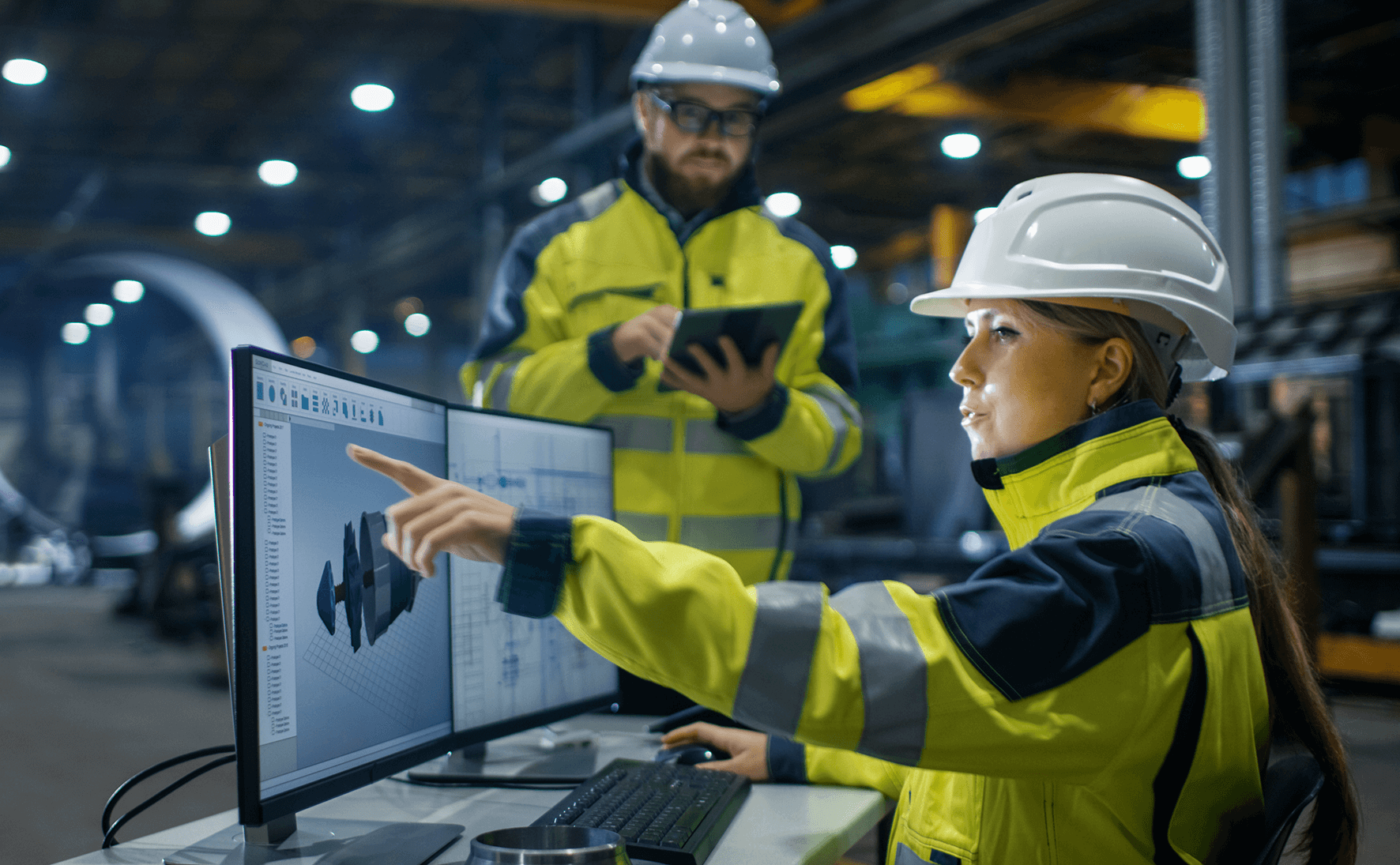 Comprehensive production management system
Our production management system is more than Manufacturing Execution Software (MES). It is a comprehensive solution for a production company from any industry. It assists in achieving the best results based on effective management of both people and resources. Kotrak MES enables the automation of task scheduling and real-time work assignment. With a friendly and easy-to-use interface, the system gives you easy access to all the information required to make quick and effective decisions on the manufacturing floor.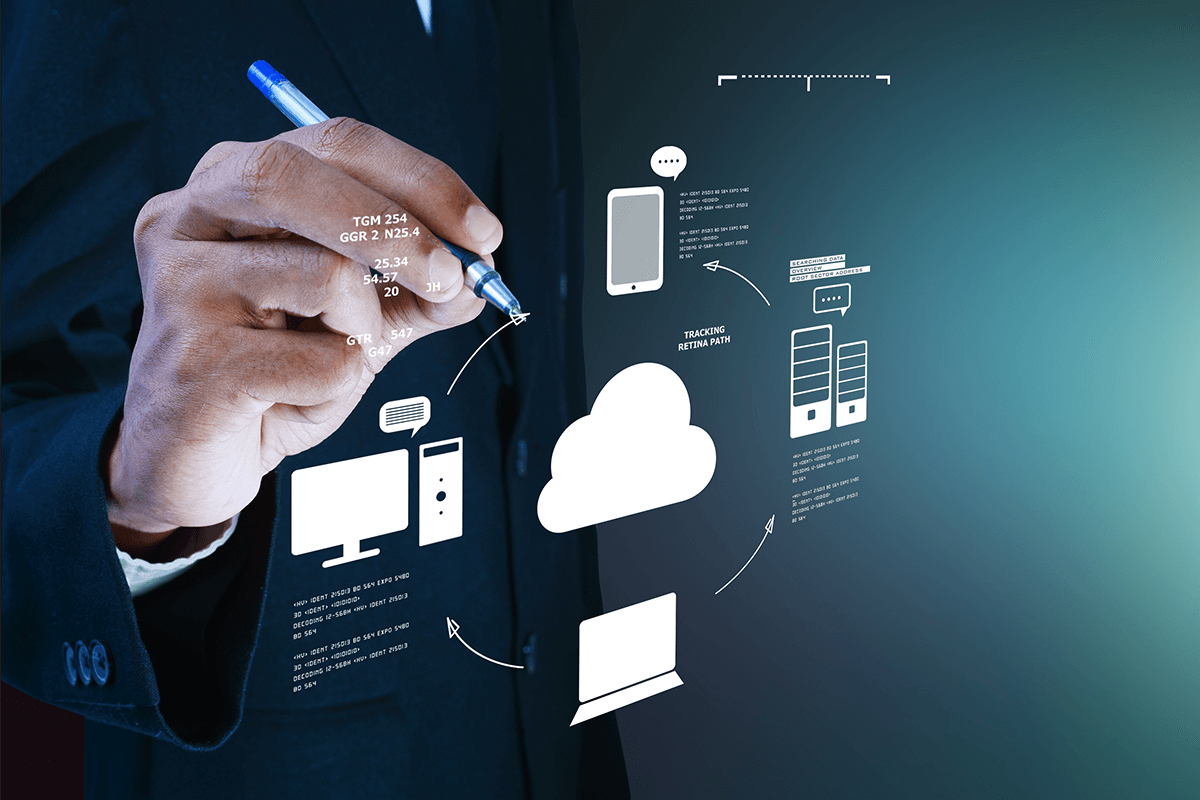 Thanks to its flexible modules and the possibility of integration with almost all operating systems, Kotrak MES will allow you to manage the whole enterprise – regardless of its size and structure.
The program works in web mode. We can run it both locally on the client's servers and in the Azure Cloud. In this way, its users gain easy access to data from various places at any time. Kotrak MES is secured by authorization and authentication processes. They provide you with protection against undesirable actions, access to data of unauthorized persons or possible data leakage.
Key features of the Kotrak MES system
Increase your profits with a comprehensive
production management system!
Consult our expert for free!
Write us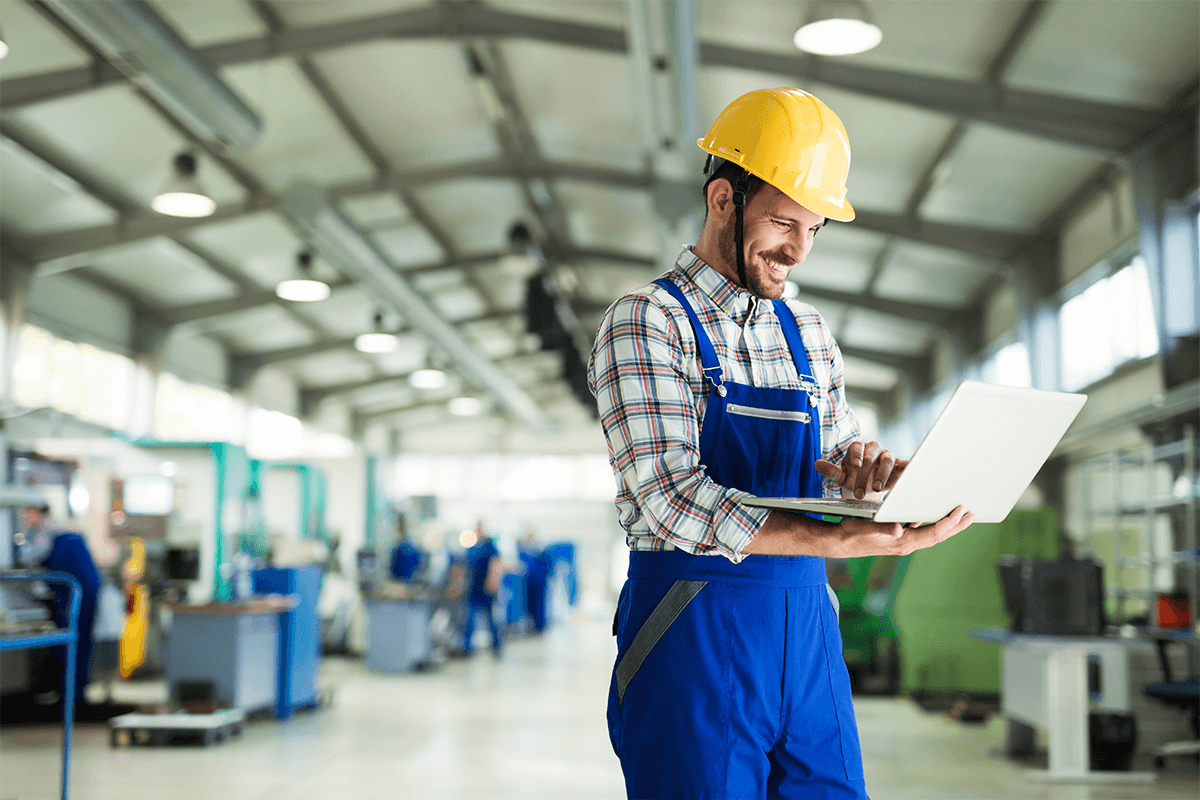 A scalable solution for any manufacturing company
The flexible modular design of Kotrak MES allows it to be adapted to any production company, regardless of its size and structure in which it operates. It is suitable for corporations with branches (including international) and small or medium-sized enterprises from various industries.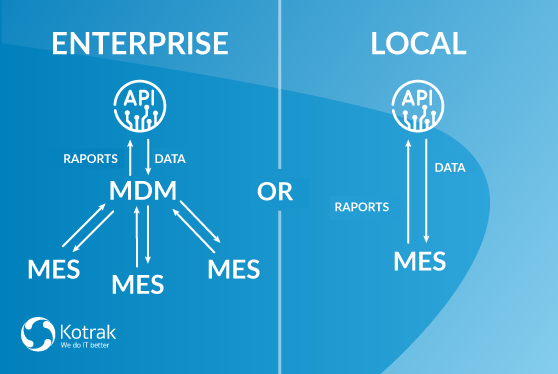 The well-thought-out modular design that Kotrak's MES system has makes it possible to freely adapt it to the needs of both the company itself and the industry in which it operates. MES software allows you to support any sector, as the processes implemented in it are created to meet the requirements of any functionality. The program will allow you to control the implementation of production in heavy industry, the production of feed or chemical or pharmacological preparations and the textile sector. Its design and functionalities provide comprehensive production support for any type of enterprise, including production quality control.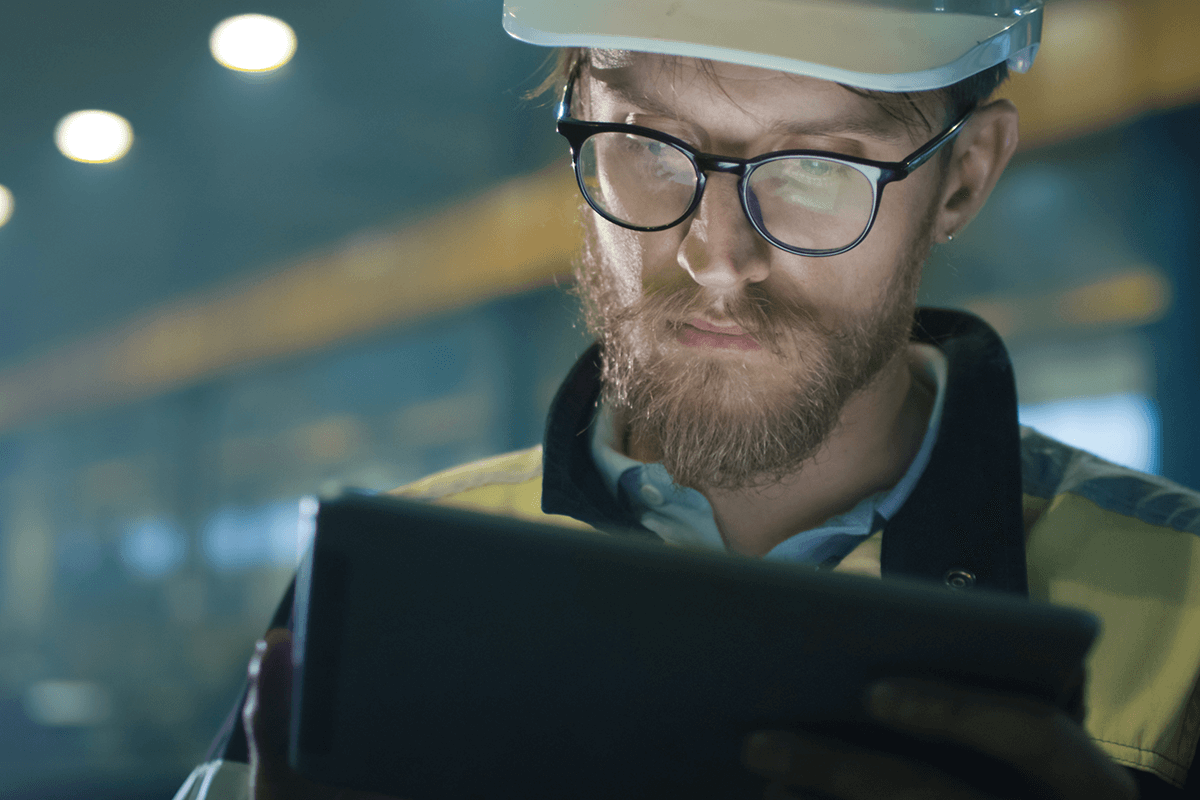 Integration with operating systems and machines
Today, many companies have already implemented systems supporting specific departments or processes. Bearing this fact in mind, we have equipped our program with an integrator API (Application Programming Interface) that allows itself to have smooth cooperation with almost any operating business system.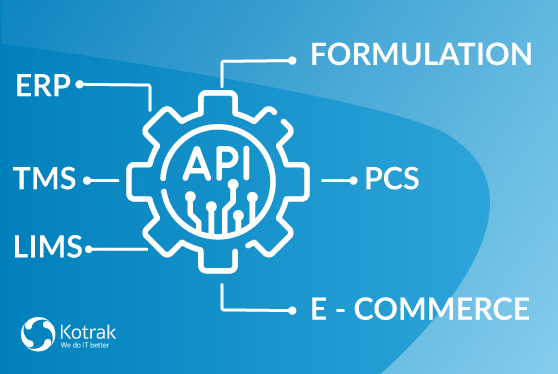 Data obtained with the use of API constitutes basic information allowing for quick optimisation of processes as well as the unification of existing corporate data. The system streamlines the work by, for example, easy access to files, clients' data, order documents or product recipes. In this way, users do not have to switch between different systems – all the necessary data is unified and collected in one place.
The program also seamlessly integrates with production machines, obtaining the necessary information for proper planning and production management.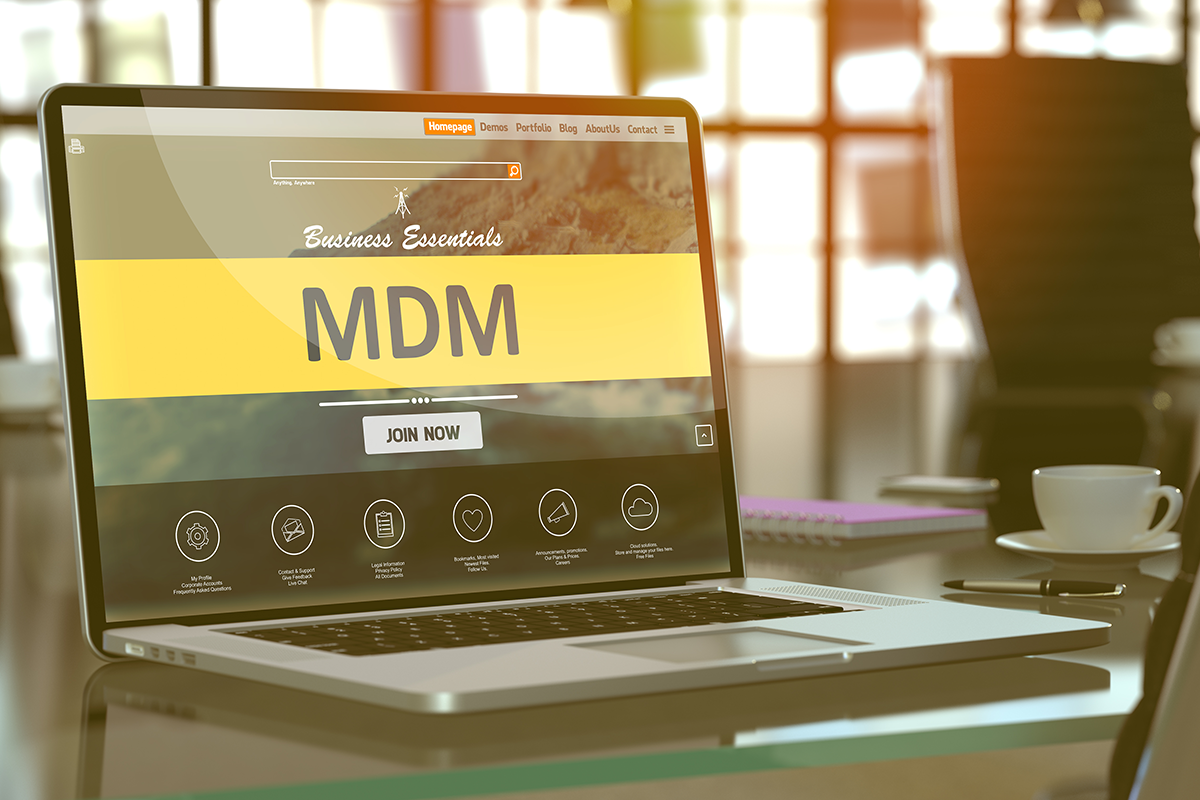 MDM MES - central data management application
The production management system operates in the MDM (Master Data Management) model. It is a central information management application. It ensures the development and maintenance of a single source of data flowing between modules supporting processes. They are standardised, streamlining and optimising the operation of your company.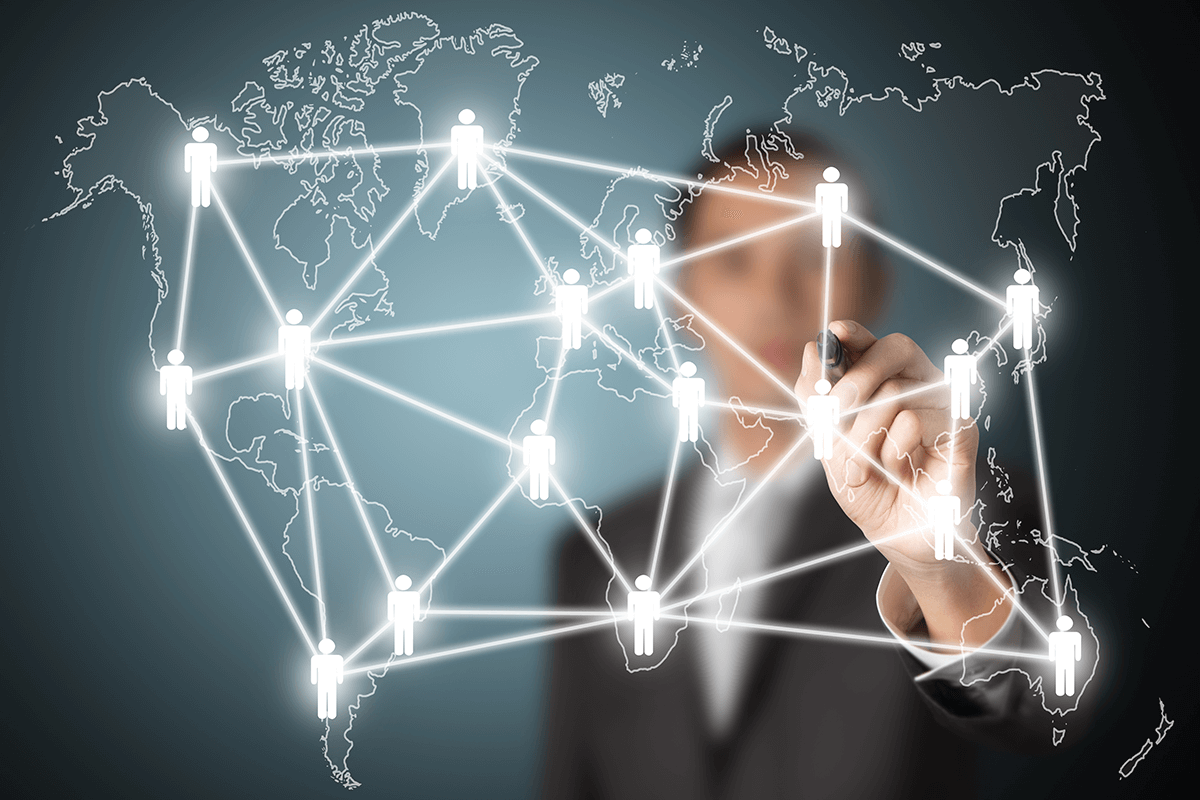 MDM MES is especially useful in multi-branch companies, where individual locations can work on their internal systems. Thanks to the quick integration of these programs with the MDM, your company will operate on one common database. In this way, you will streamline the work of the enterprise and fully optimise the information flowing in it.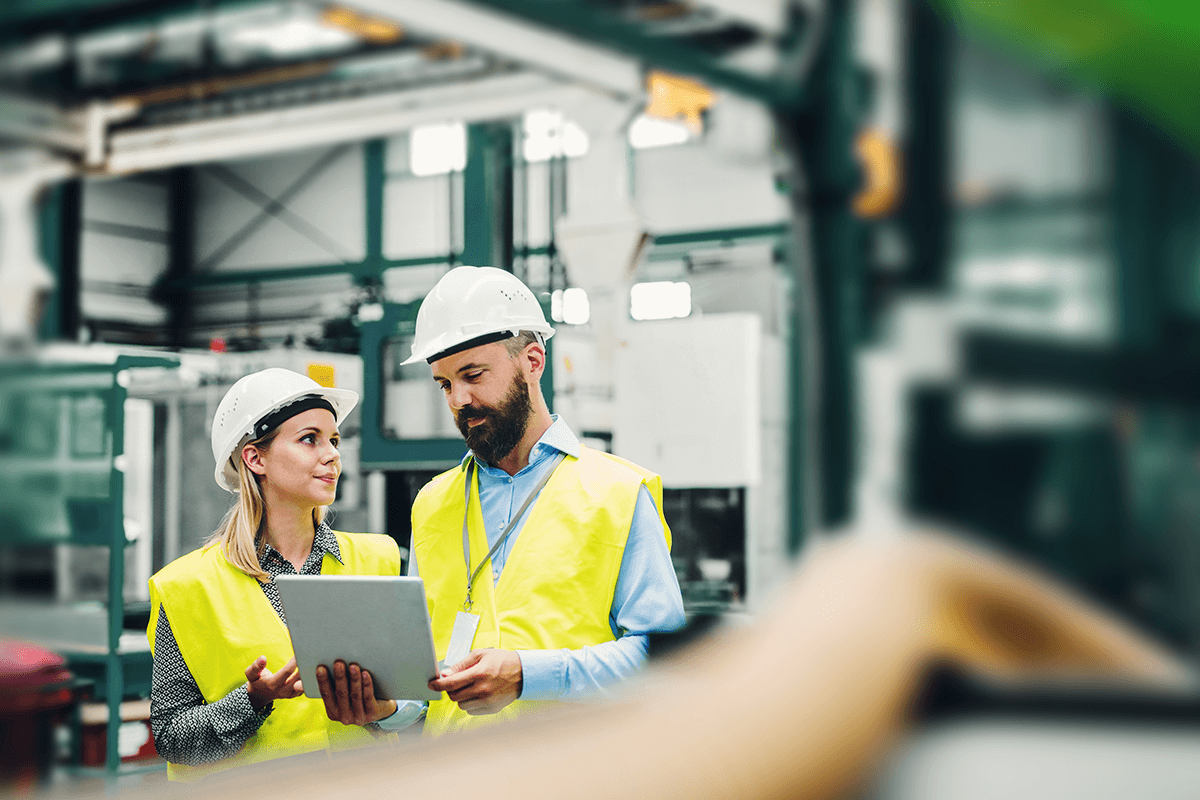 MES modules
Our MES system is not only for production but also for the whole company management. All its elements make up a comprehensive tool with which your company will operate optimally and smoothly. The MES modules allow for the exchange of information between departments of a company and easy planning of not only production but also production-related processes.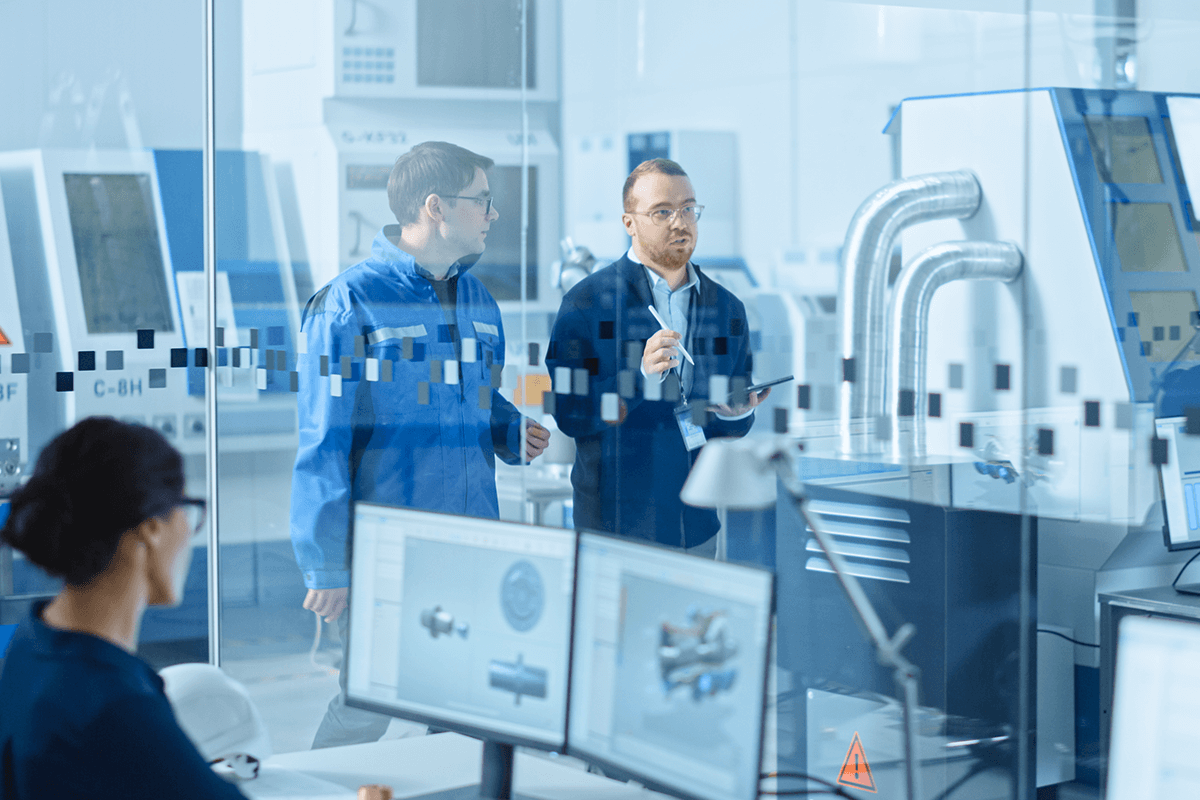 Production planning and management
The production planning and management allow you to create a transparent technology tree based on which you can plan and register all processes. The Kotrak MES has a structure that easily adjusts to the requirements of any industry. Thanks to a wide range of functions, we can adjust the system to the needs of companies in which the issue of appropriate dosing of ingredients plays an important role (food or chemical industries), as well as other production activities (packaging, automotive, electronic devices production, etc.).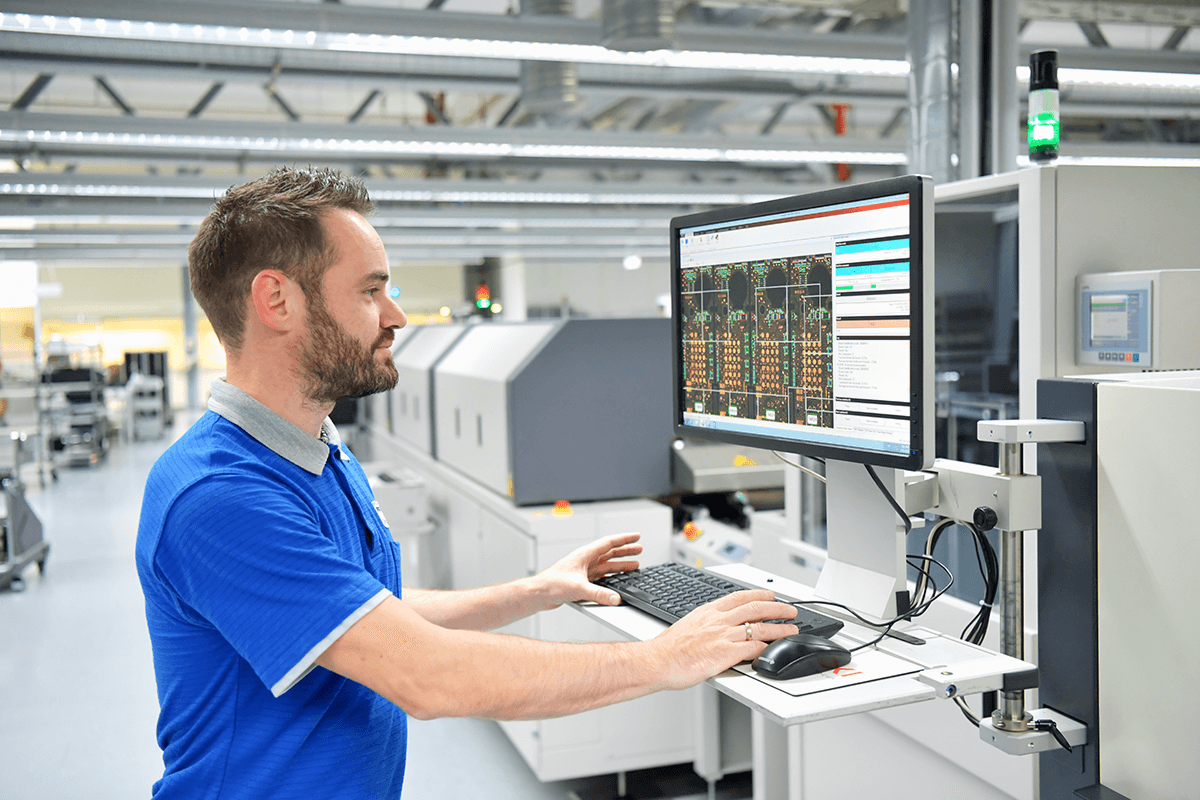 Production planning based on resource types
Production planning in the MES system is very intuitive, thanks to a friendly and transparent web interface, available in dark or light colours. You will create the production technology operations which are needed to complete an order based on:
available materials and raw materials
methods of processing to which materials should be subjected (e.g. cutting, bending, mixing)
production parameters (e.g. temperature, processing time, environmental humidity)
products and semi-finished products obtained in a given operation
available resources (machines, employees, areas)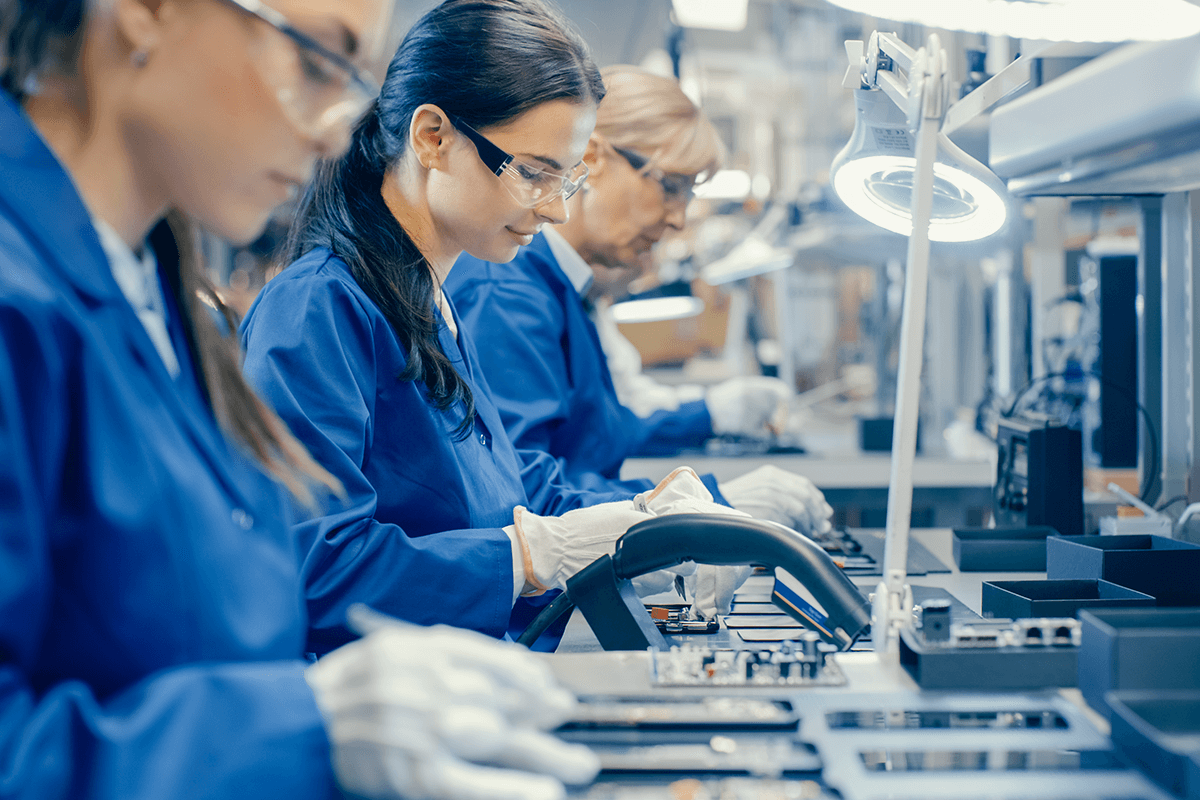 Thanks to flexible dictionaries of resources, you can book them within three levels – machines, people, and areas. It allows creating dedicated groups (e.g. divided into cutting, printing, granulating, mixing machines). Dictionaries can be freely adapted to the individual needs of any industry.
You will also supplement the production processes with quality attributes added at the very end of an operation. This way you can easily verify the amount of a given ingredient in the final product, e.g. a quantity of  flour in bread. This quality control allows you to maintain appropriate parameters in both semi-finished and final products.
Once you generate production technology based on the indicated types of resources, you can easily proceed to its planning. Depending on the type and size of your company, you can use two levels of production planning.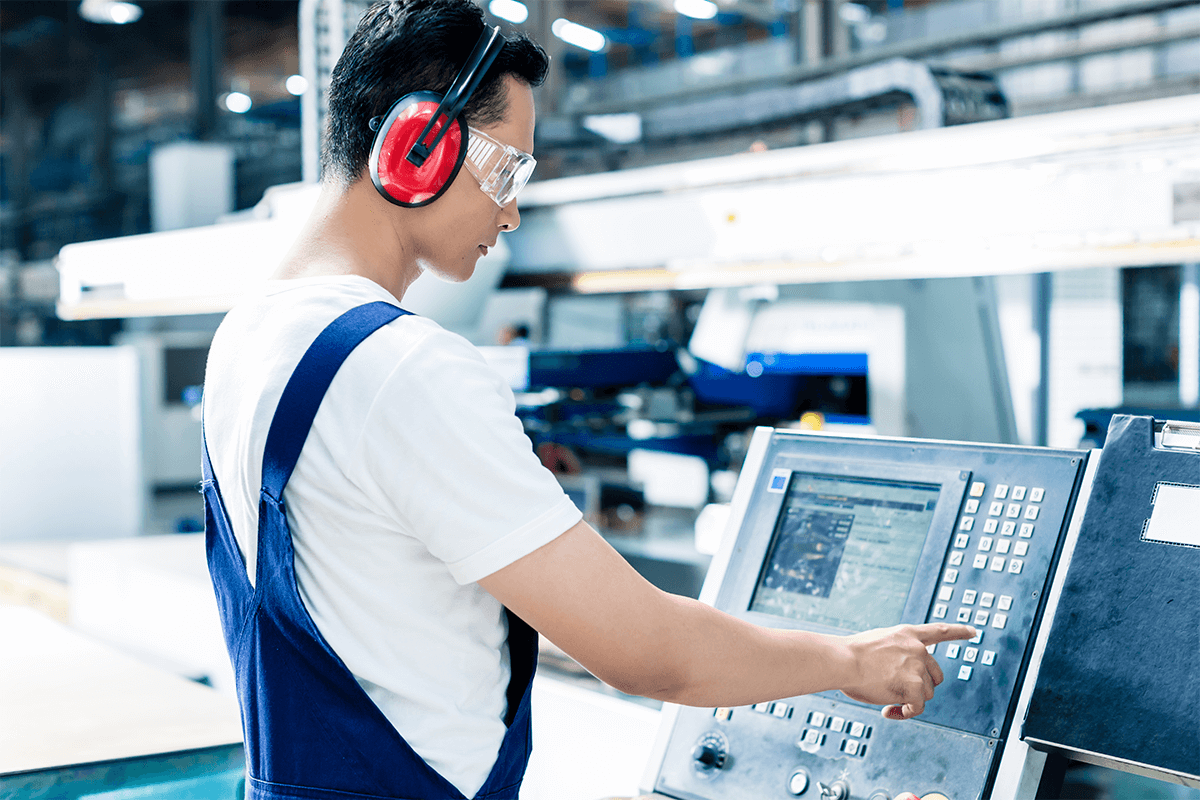 Production registration and reporting
Registration of production in the MES system goes through the application and external devices, e.g. production kiosks. Kiosks allow for quick work registration and support the maintenance of machines thanks to the possibility of registering deviations, failures, errors, and other situations. They have an intuitive interface that is easy to use also with work gloves. The devices can be equipped with operating instructions, optimising work and accelerating the response to deviations or irregularities.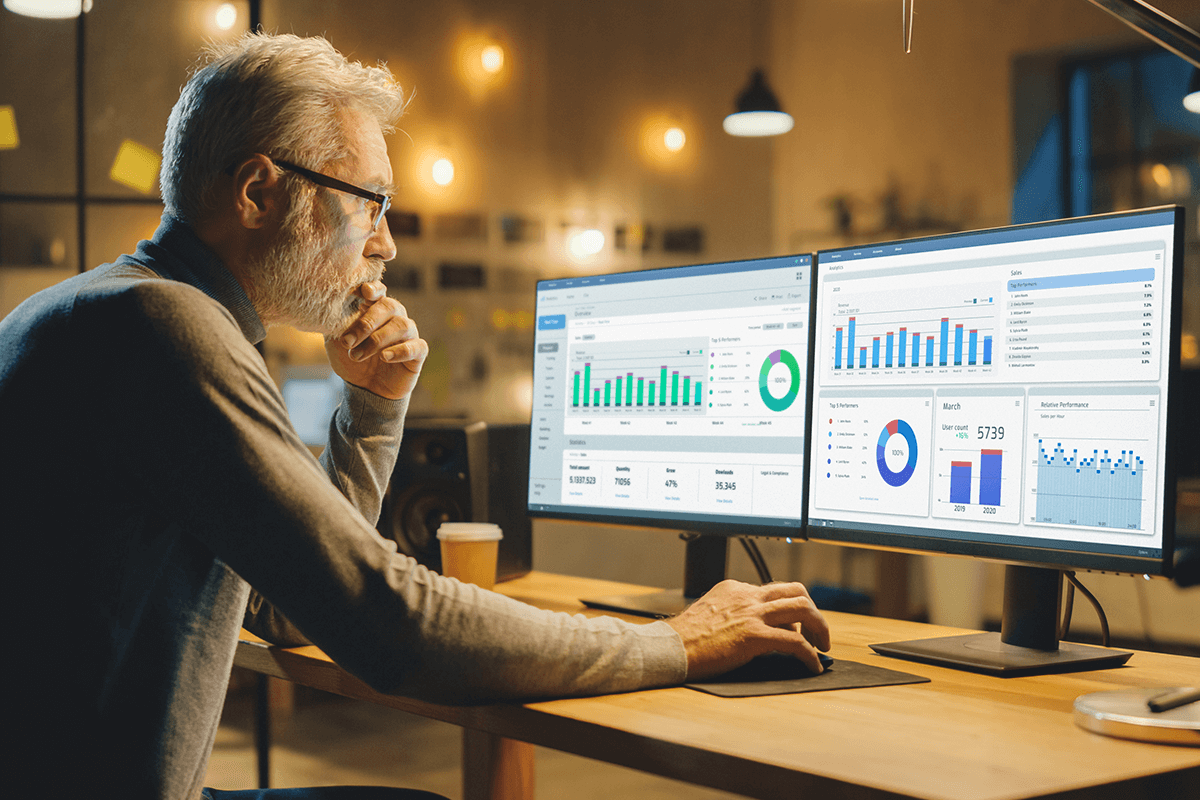 The production management system also provides you with extensive reports on its course, and thus on productivity. Not only do they allow  you to catch bottlenecks, but also support the planning of processes and maintenance. Thanks to them, you react faster to the wear of machine parts that affect the speed and accuracy of their work.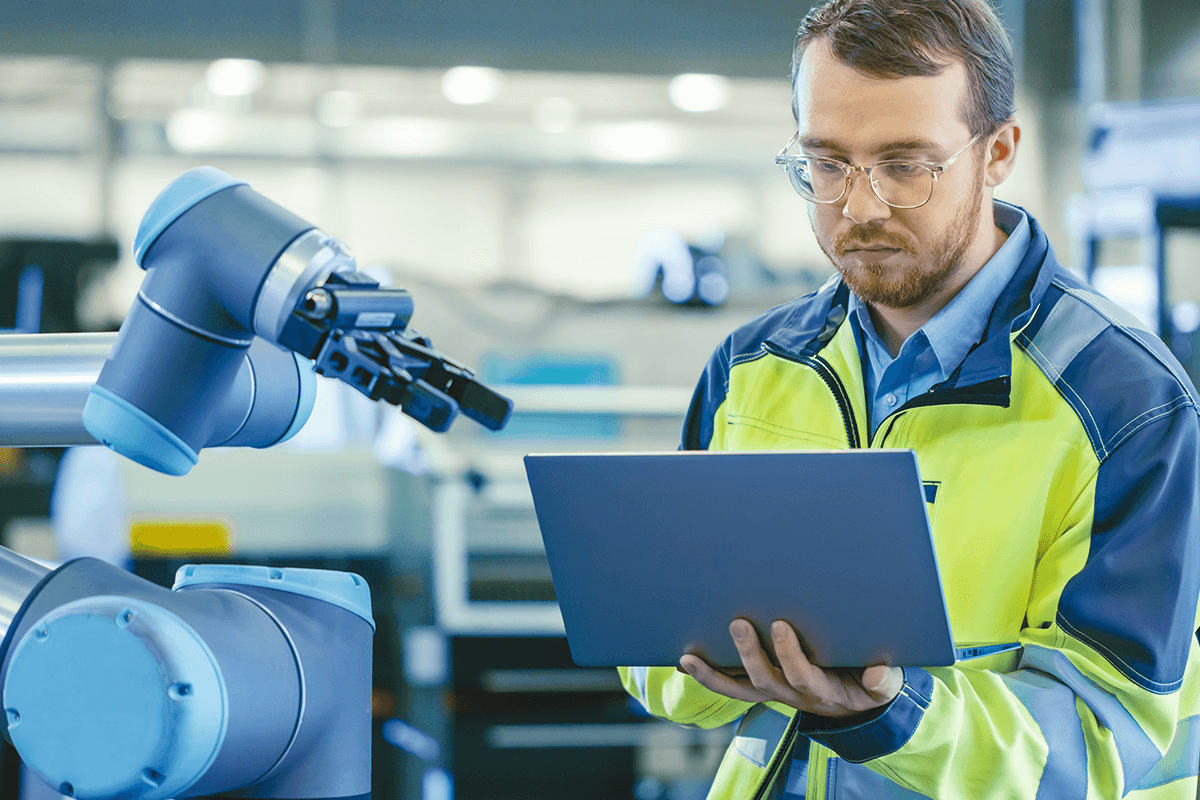 Maintenance of production traffic
With the Kotrak MES, you can efficiently schedule operations on different machines and plan sub-operations. The program provides you with the knowledge on the occupancy of devices, contained in calendars all relevant data on working time and days off. The MES also allows for the overloading machines – extending their operating time by adding overtime.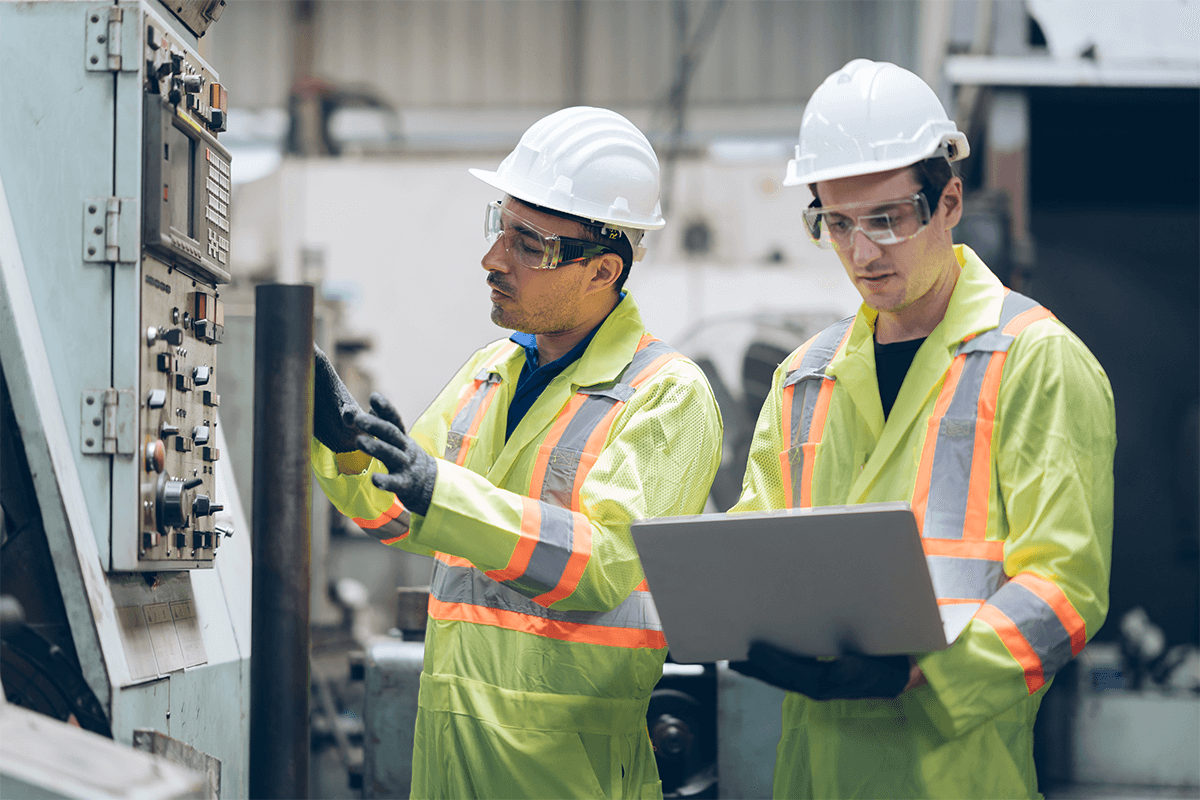 With the program, you react to failures and deviations in real-time, thus improving their elimination. The maintenance module includes functions that allow for smooth:
failure reporting
spare parts management
carrying out service actions
building lists of service tasks related to the maintenance of machines (inspections, cleaning, etc.)
The Kotrak MES ensures the possibility of creating production simulations and work by the assumptions of the Internet of Things (IoT), according to the company's needs.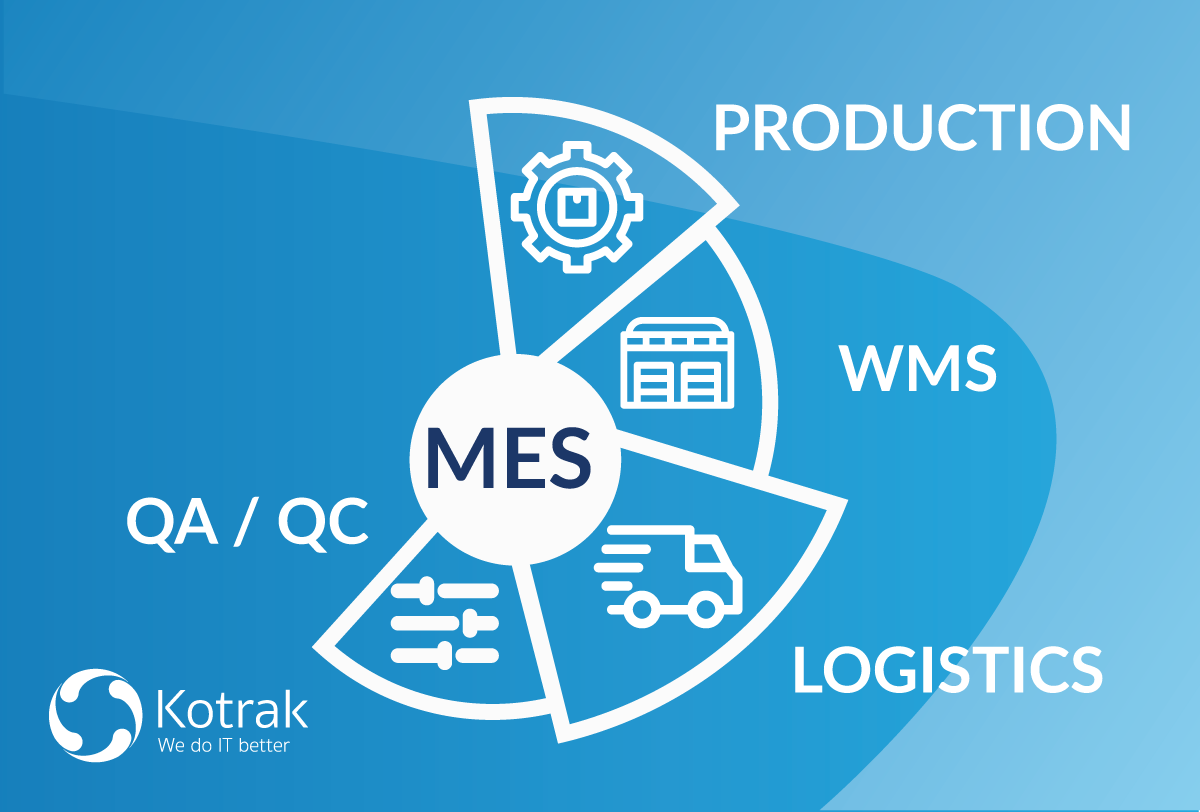 More than a MES system
The production planning and recording module is just one aspect of the Kotrak MES. The complexity of the solution means that it will also cover processes related to warehouse management, logistics and quality control. It enables smooth data flow and high compatibility of program modules. In this way, you will improve and optimise the operation of the entire enterprise, regardless of the industry in which you operate.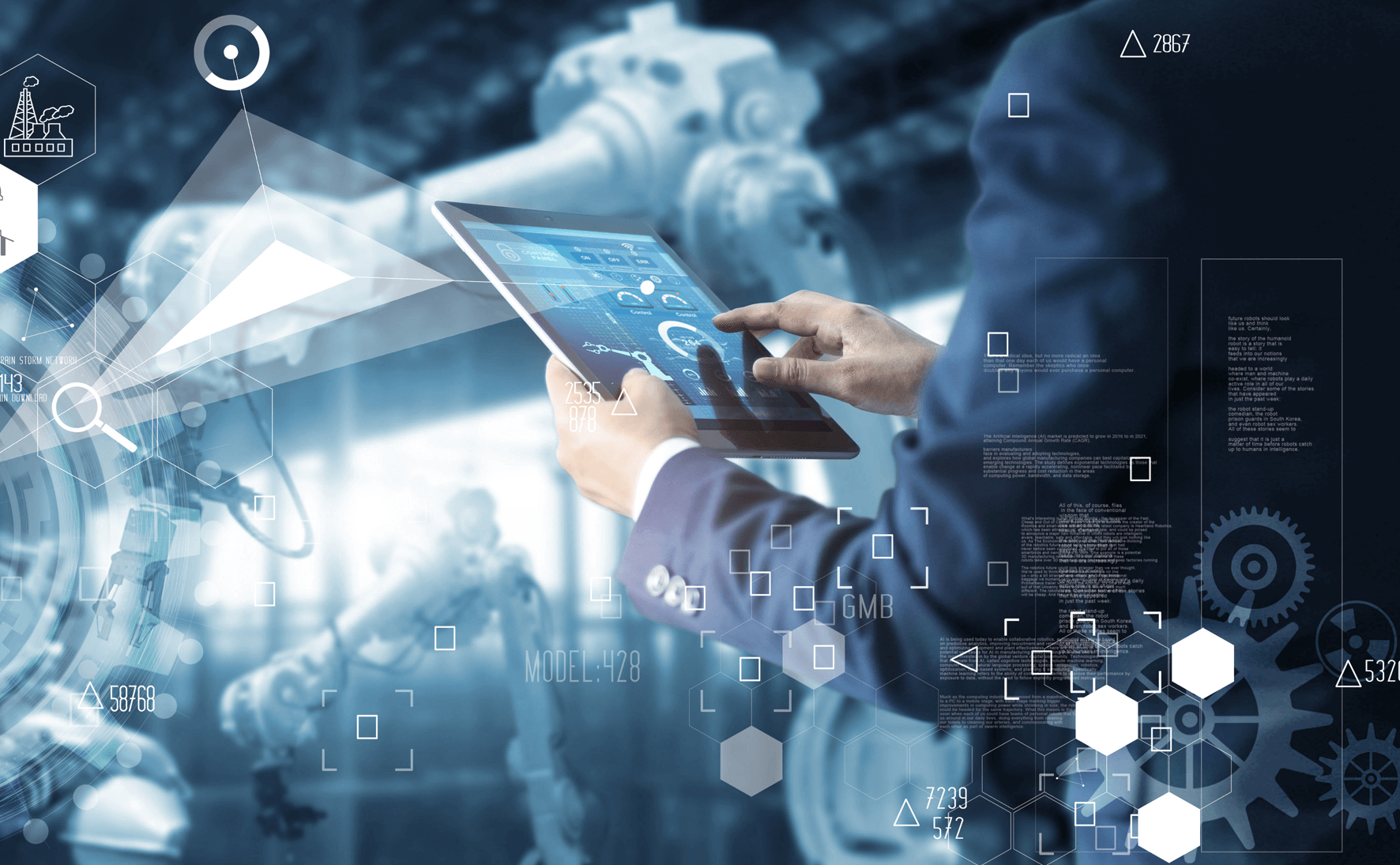 With the Kotrak MES you will also gain:
Transfer of raw material from the warehouse to the production line
Quality process control of individual components and reporting
Real-time assessment of the date of product delivery to the end customer
Management and optimization of storage areas, tracking the location of raw materials and semi-finished products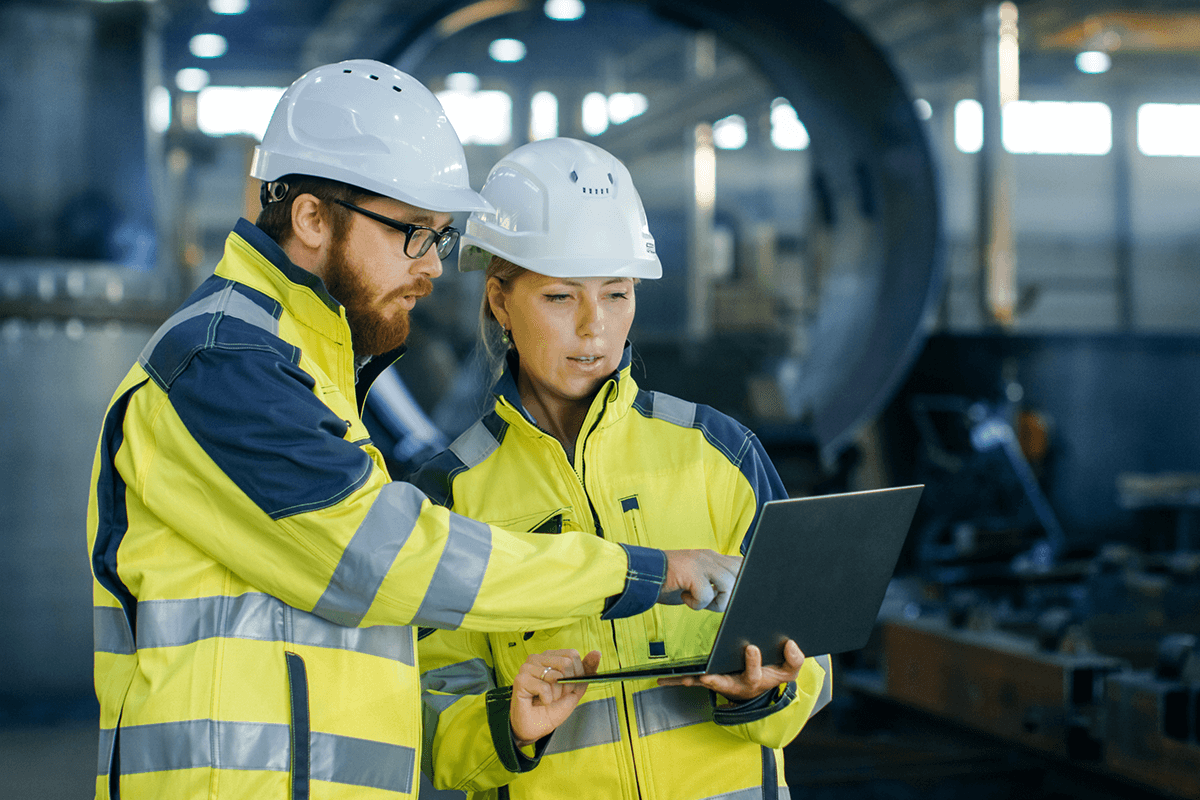 Data collection and visualisation system
Gain quick and easy access to data from production processes in your company with the DOTup system that collects information on the operation of machines. The program also processes and presents data in real-time on LED screens.
The DOTup consists of two elements. The first is a system for quick and easy data acquisition from production lines. It will work in any technology park, regardless of its level of advancement. Thanks to its flexible adjustment, the program can extract data from both semi-manual and highly automated production. It is a solution for any factory, regardless of its size.
Additionally, we integrate the DOTup with other operating systems, including MES. The solution enables the automation of the machine park and thus its efficient management.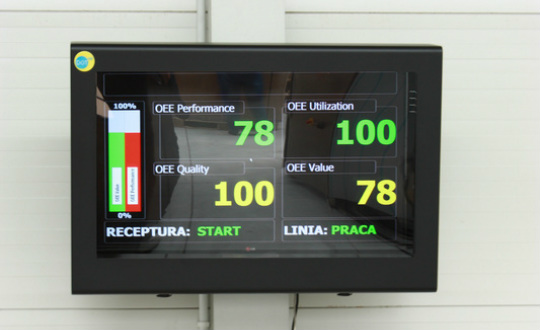 The system will be successful in registration and presentation: 
technological processes
real-time operating status of machines and production lines
production efficiency indicators
climatic parameters in the halls economic indicators
It also perfectly supports the monitoring of resource consumption (i.e. energy, water).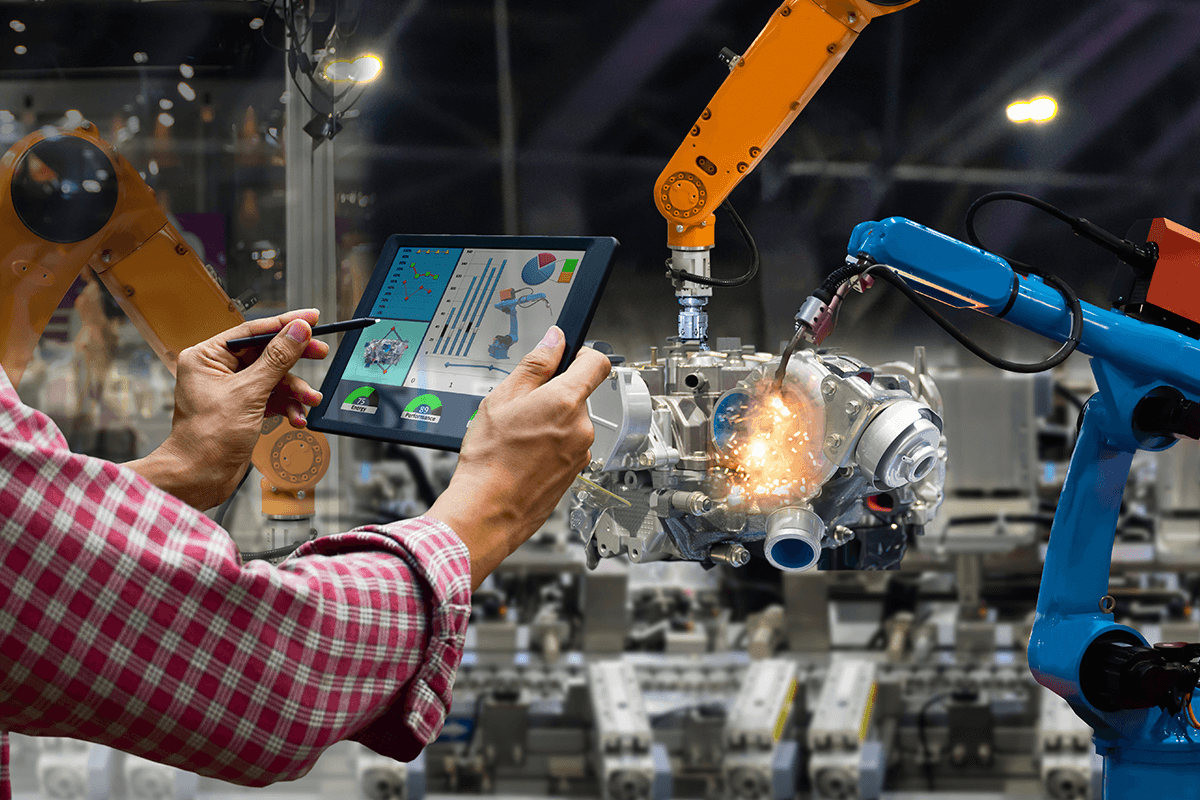 The system transfers information in real-time, but system users also have easy access to the data archive. The program also offers the possibility of adjusting report views to individual needs. In this way, every department can receive data reports relevant to their work, i.e. different for service technicians, production employees, the board or management staff.
With the DOTup, you can view production schedules and the current status of order fulfilment. You can detect deviations in operation and react to drops inefficiency on an ongoing basis, e.g. in the event of machine failure or other unexpected downtimes of equipment. You also have a full view of technological parameters. Machine operation monitoring becomes faster, more efficient and carried out in real-time mode.
Read our case study:
Kotrak MES – a customized program for manufacturing
Check it out
Discover our other IT solutions for manufacturing industries
Chemical Manufacturing Software
Run your laboratory, production and warehouse with flexible software created especially for chemical industry!
Check it out
Food Manufacturing Software
Take control of your entire food production process, from the moment materials enter your facility through to final product delivery!
Check it out
Kotrak IoT Software
Stay connected to your smart devices and become a Smart Manufacturer!
Check it out
Do you have a question?
Write to us today