Chemical Manufacturing Software
Flexible software for streamlining chemical production activities.
Safely and comprehensively run your production zone, laboratory, and warehouse!
FREE CONSULTATION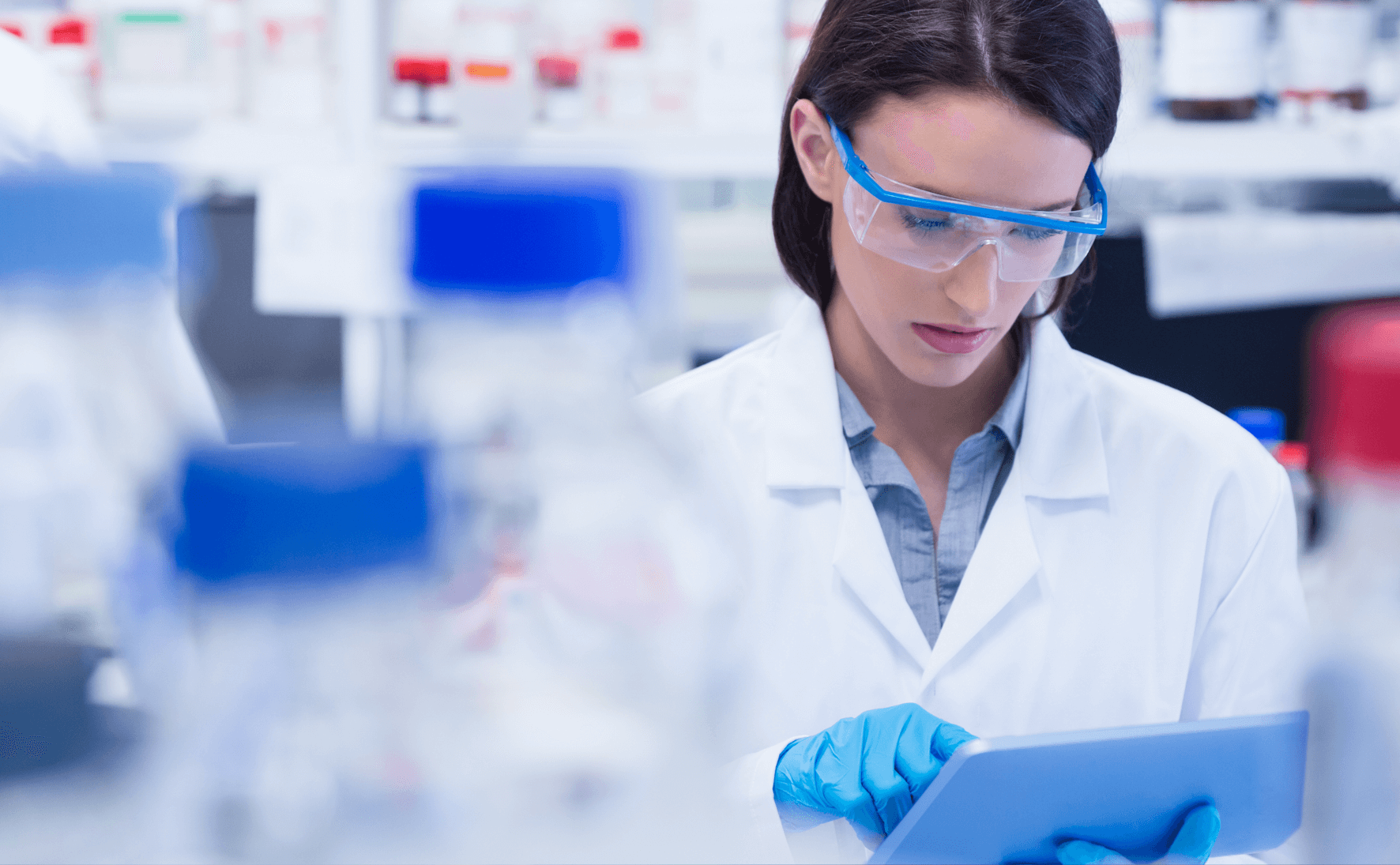 Dedicated system to full management for chemical companies
Kotrak Chemical Manufacturing Software is a solution created for production planning, chemical material handling, and inventory management in chemical companies. The software offers full support for you to streamline production activities, as well as laboratory automation. You can also accelerate the processes of preparation and distribution of finished products while assuring regulatory compliance and safety regulations related to the chemical industry.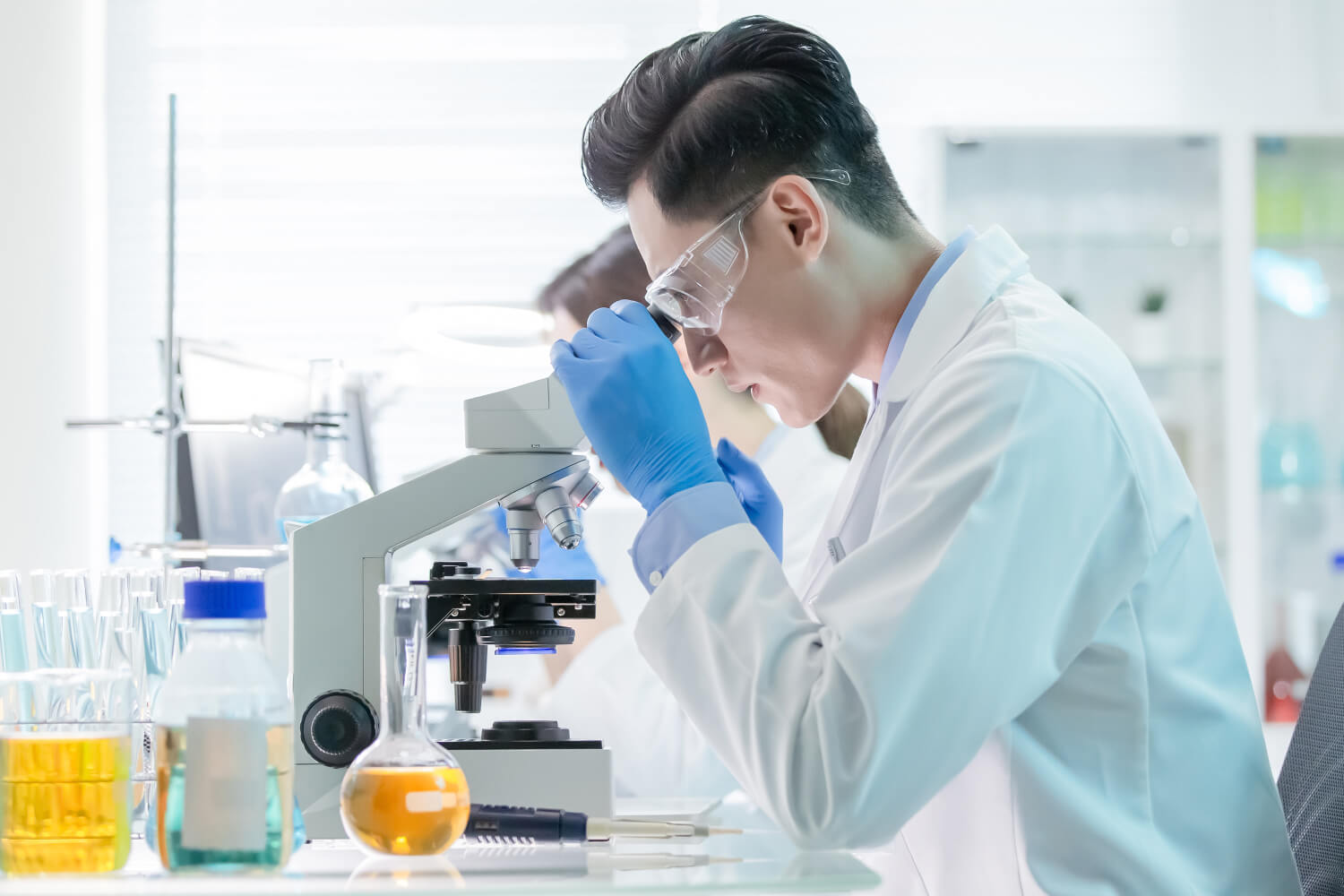 Our chemical manufacturing software can be integrated with your company's ERP system, to retrieve your customer data and send information about performed analyses or issued invoices. Integrated manufacturing software allows the customer to be automatically identified by the ERP system information and then matched with their specific sample. 
Our system provides functions for a vast variety of chemical industries providing flexibility to support all your needs. You will be able to follow the path of product research, production, quality analysis, costs, storage and distribution. Thanks to this function you will always be able to react quickly to any changes, breakdowns and other unplanned events. 
Ensure your lab stays constantly connected to your ERP and customer data with Kotrak!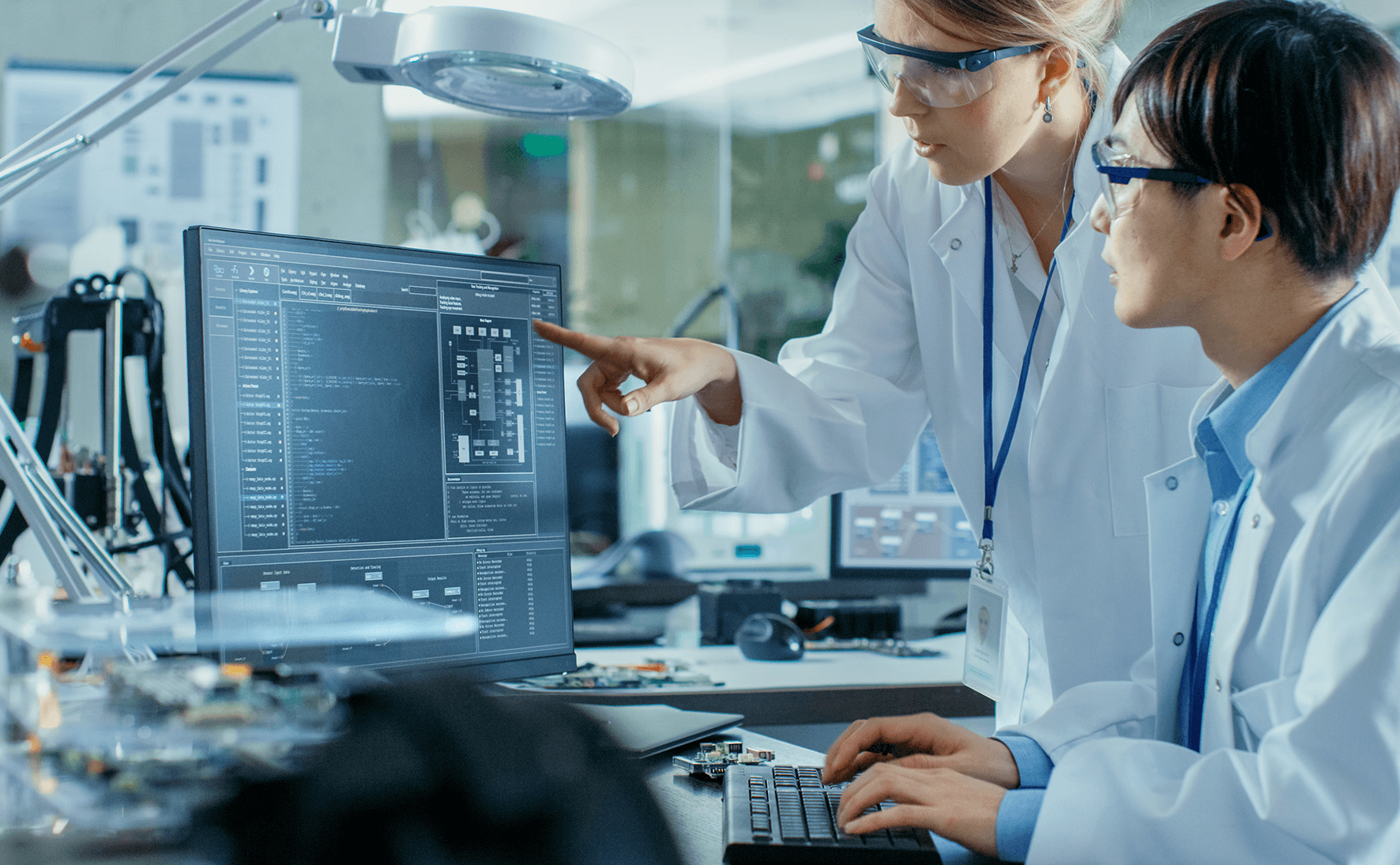 Production Planning and Management
Kotrak Chemical Manufacturing Software is a solution with which you will create an accurate and realistic production plan. Our system will allow you to:
Control, create and implement production formulas
Constantly monitor the condition and quality of the ingredients used
Create precise mixtures
Manage the efficiency and continuity of the production cycle
Respond quickly to unplanned downtime resulting from e.g. machine failure
Track the distribution path for manufactured lots
Increase profitability
Production work schedules created in the application can be dynamically changed, adapting to your processes and the needs of your customers. This feature allows you to quickly respond to unexpected situations, avoid downtime at work, and respond to breakdowns or errors in real-time.
Chemical Software is also a tool which can quickly prepare your products for further distribution, as well as locate them after they are released from the warehouse. The system assigns and distributes finished products into batches and lots, allowing you to track the product path from production to distribution. This additional control enables you to further monitor the route of products, as well as locate them quickly and easily if there is a risk of releasing a damaged batch.
Gain a better sense of security and full control over the activities of your company!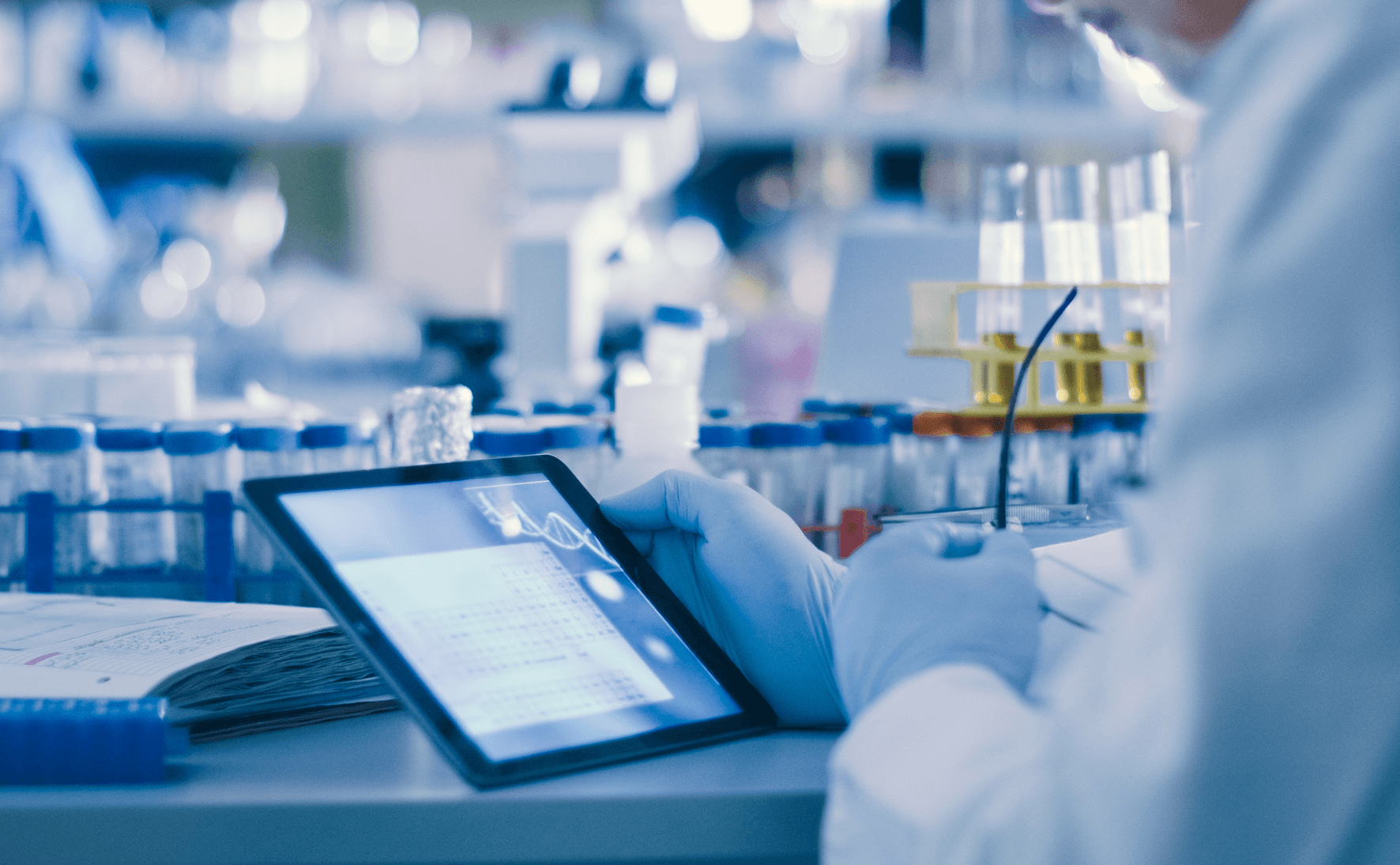 Mobile Application
The system has a mobile module that allows you to automate repetitive processes and monitor the status of carried-out tasks. The application facilitates sending samples to the laboratory and notifies you about the results of completed tests.
With the mobile chemical manufacturing software, users can:
Send orders to the laboratory
Monitor and receive info about the completion status of work
Receive information about completed tests and their results
Choose a solution that will automate
and secure the work in your company!
Consult our expert for free!
Write us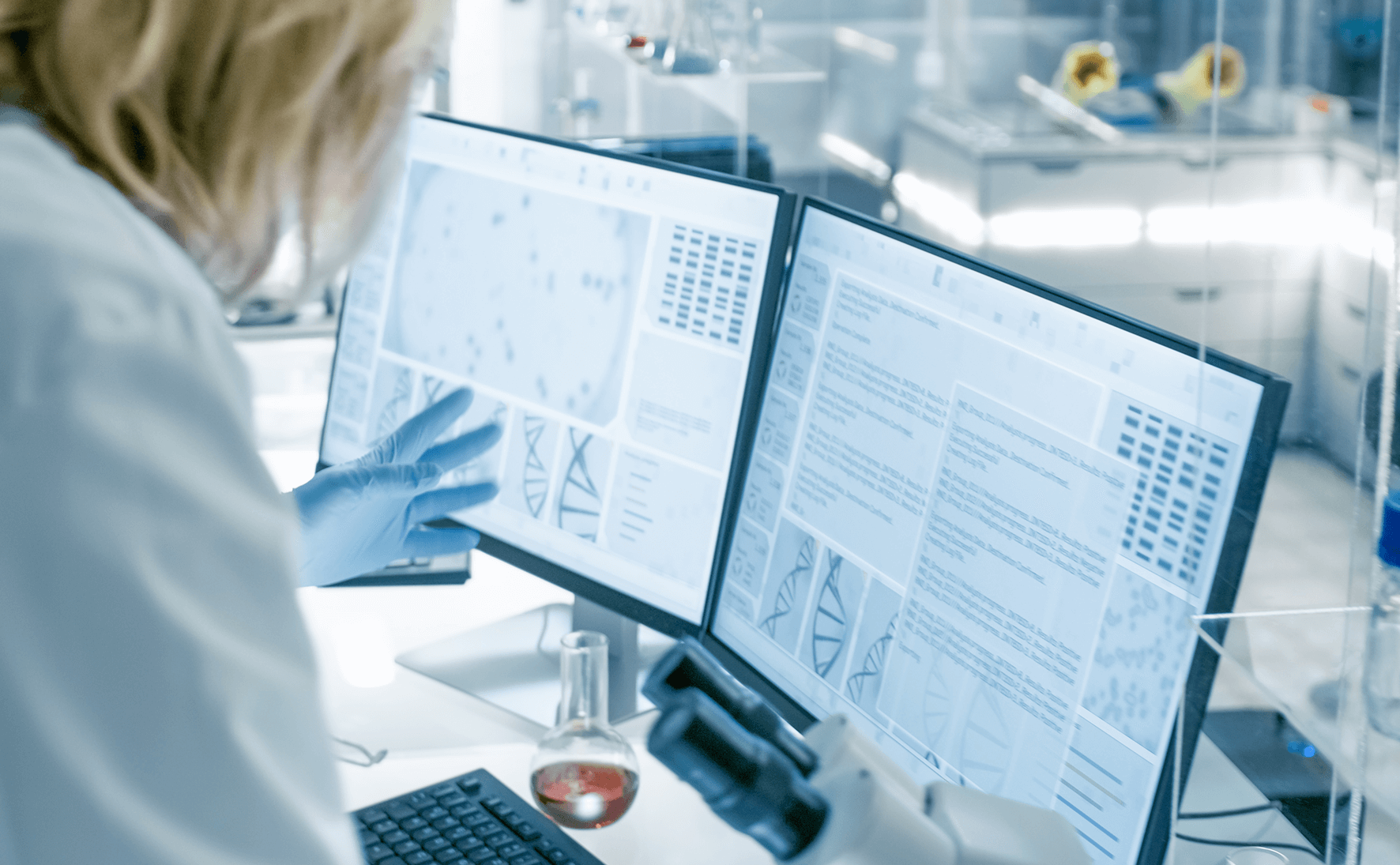 Working in the Laboratory
The laboratory module allows you to take two types of test samples:
External – taken from clients who provide material for testing
Internal – products manufactured by your company
Recorded materials are marked by bar code labels, allowing quick access to information such as:
Conducted tests
Registry of users working on an individual sample
Material expiration date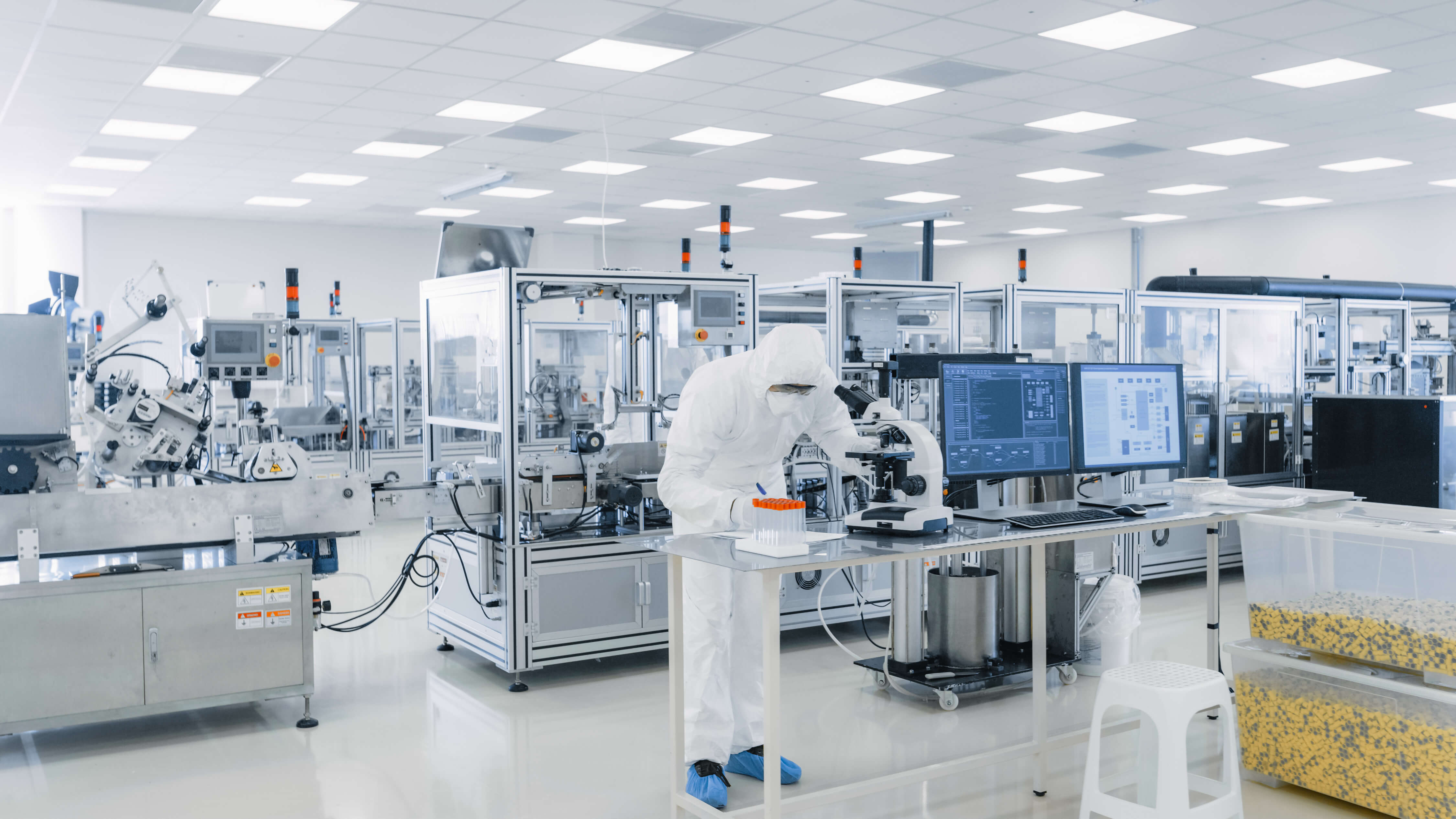 All entered samples are described and categorized according to the dedicated product dictionaries, created for your company's needs. In addition, product descriptions can be supplemented with materials such as external specifications, images, etc.
The categorization of samples also allows them to be automatically assigned to test sets, speeding up the laboratory work. The selection of these packages can be based on many criteria defined by your company's needs.
The results of the tests carried out are entered as required – numerically or descriptively. Specific samples can be found quickly by using search filters based on selected attributes.
Automate, accelerate, and adapt your work processes with Kotrak's integrated laboratory solution!
Kotrak Chemical Manufacturing Software also has the function of validating input data. The application automatically defines fields that must be filled in or selected for the user to continue working.
The validation function allows:
Defining the range/value of the test result, with the system automatically indicating whether it is correct or not
Designation of mandatory fields to be completed when entering information on samples/raw materials
The system records all performed activities, ensuring not only work safety but also full documentation of activities, allowing for quick identification of problems and making product lifecycle management a lot easier.
Kotrak's application will help you monitor, store and examine your materials securely!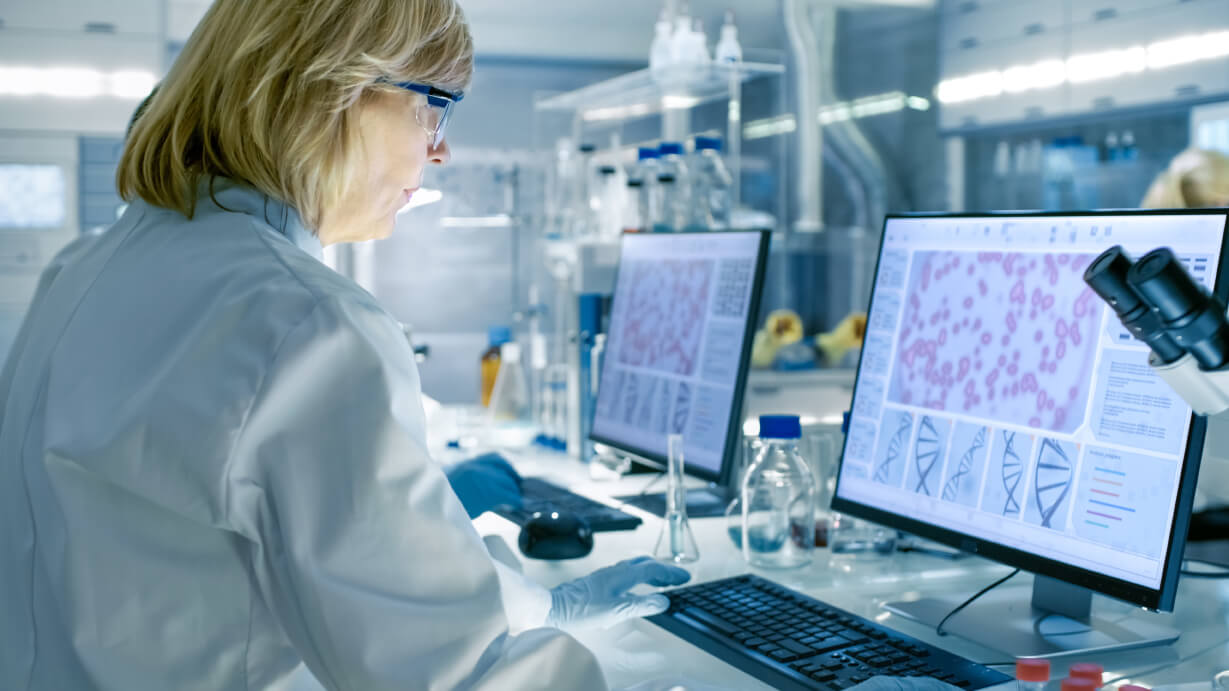 Laboratory Warehouse
With the Chemical Manufacturing application, you'll be able to manage a warehouse of materials needed to perform tests, such as raw materials, reagents, poisons or chemicals. All products that reach stock are marked with an individual bar code and may have additional attachments to complement their specifications.
The laboratory warehouse is divided into two categories:
With the help of the chemical inventory management application, you will gain full insight into the usage history of each substance. Dedicated logic tools will allow you to quickly determine the usefulness of preparations under certain conditions and activities (e.g. Expiration date before and after opening).
In addition, workers handling hazardous materials (e.g. poisons) are automatically obliged by the system to enter information regarding the amount of material used and its purposes. This allows you to maintain work safety and monitor laboratory activities with complete accuracy.
Provide your company with a professional IT management system that will support production and laboratory activities!
Write us
Consult our expert for free!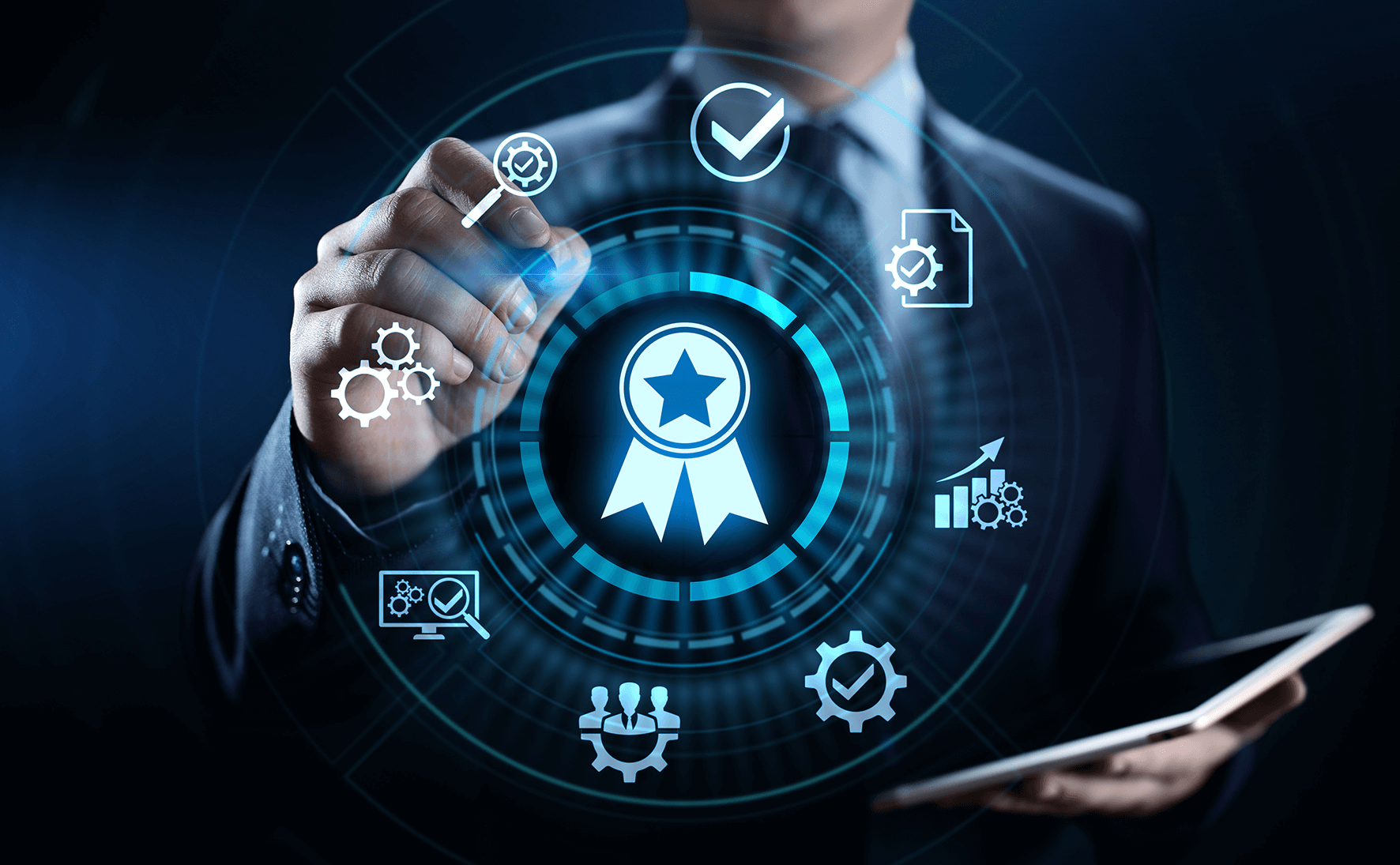 Issuing Quality Certificates
The system creates a product quality certificate from the received test results. The document contains the results of all tests carried out and is editable until approved in the application by the authorized user. Thanks to this, the appearance of the certificate can be largely adapted to your individual needs. All certificates are saved in a database, which allows for easy access to documents and their control.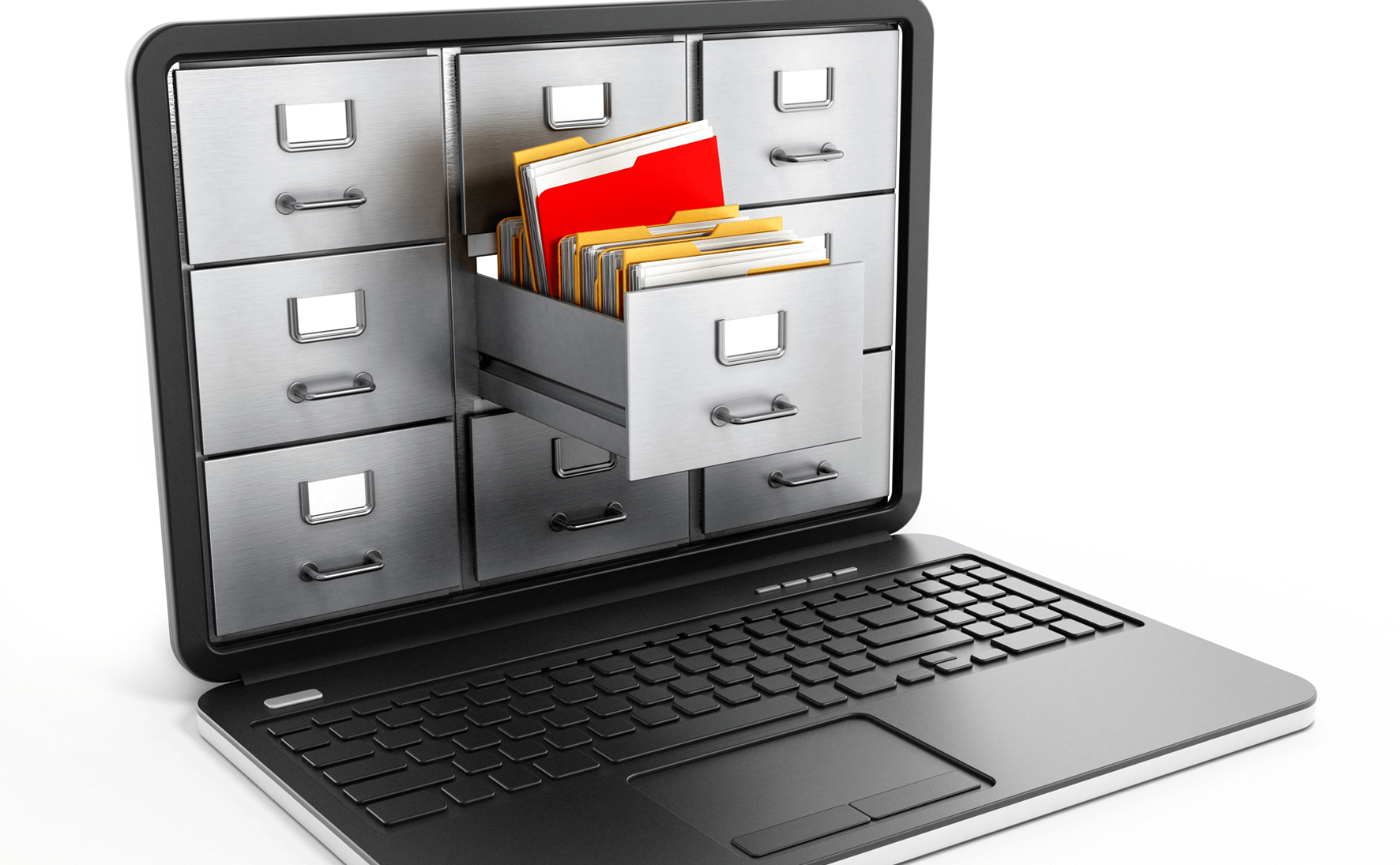 Preparations Archive
After testing, all samples and preparations are archived by the system, which is an important function in complaint management, in case of inspection or internal control. The substances have accurate descriptions that allow them to be quickly identified via specific data terms (e.g. delivery date, production, customer name, type or product name).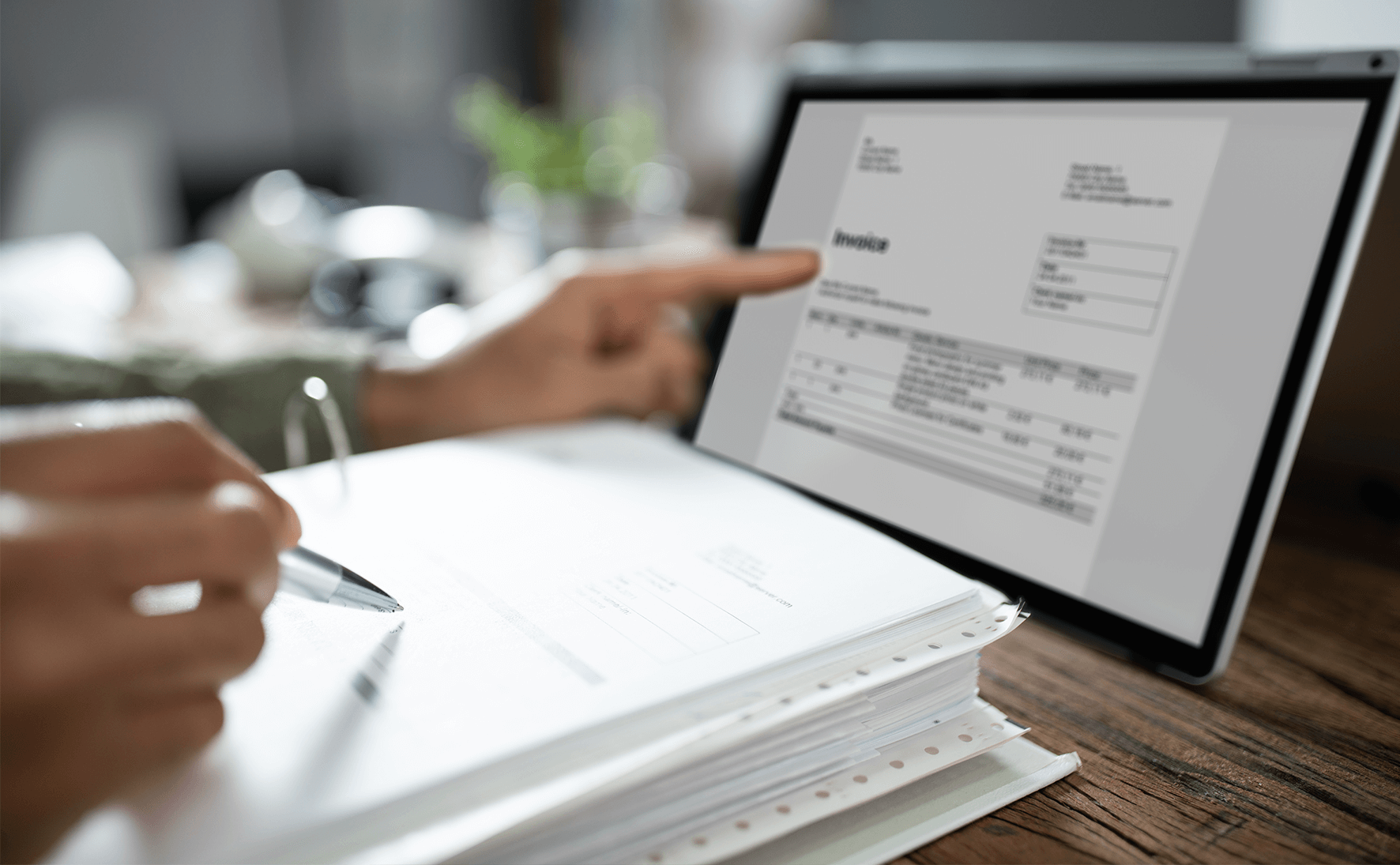 Issuing Invoices
Kotrak Chemical Manufacturing Software also has an invoicing module, which lets you issue personalized invoices tailored to your customer needs. The program creates invoices based on data taken from the ERP system, including those regarding discounts applicable to the customer. After their calculation and issuance, the documents are sent to the ERP database, where they are automatically assigned to the selected customer.
Manage all your laboratory warehouse needs and comply with all reporting and safety regulations!
Get an offer for a specialized chemical manufacturing software!
Write us
Consult our expert for free!
FAQ
What is chemical manufacturing software?
Chemical manufacturing software is an IT solution for controlling operations (production planning, manufacturing, formula management, inventory management, order management, distribution, materials management and customer relationship management) and ensuring full compliance management. Manufacturing chemical software also supports supply chain management. Chemical production software lets you meet the high standards and requirements of the chemical sector. It is designed to satisfy expectations occurring specifically in the chemical industry like compliance with law regulations and full traceability.
Where chemical manufacturing software is used?
Manufacturing software supports industries such as:
food,
pharmaceutical,
cosmetic,
nutraceutical,
chemical synthesis plants,
surfactants and textile chemicals,
refineries,
paper mills,
pool and water chemicals,
plastics and household chemical companies,
agricultural fertilizer and pesticide manufacturing companies.
The chemical manufacturing software can be used in large-scale chemistry (fuels, plastics, fertilizers, and industrial gas), small-scale chemistry (drugs, cosmetics, hi-tech materials) and chemical processing (transforming chemicals into final products through thermal and mechanical processing or blending).
What are the benefits of the chemical manufacturing software?
Chemical manufacturing software ensures meeting high standards of quality control, reduces the number of human errors, improves efficiency and inventory control, boosts chemical manufacturing capabilities and lets you have insight into real-time data. It also helps with handling formulas and recipes, even those complex ones, material requirements planning, as well as with warehouse management.
Which software is used in the chemical industry?
Chemical manufacturing software is only one kind of system that can be used in the chemical industry. Other types are chemical ERP solutions (Enterprise Resource Planning software), SCM (Supply Chain Management software), DMS (Document Management Software) and LIMS (Laboratory Information Management System).
What determines the best chemical manufacturing software?
The best chemical manufacturing software is the one that is specifically tailored to the needs of your company. Whether it is built of different, optional modules or is designed especially for you, including the most unique features, the chemical software solution must be fitted to both manufacturing processes and business processes.
Another thing among the most important software features is that the chemical manufacturing application should integrate with the software you already have, like business management software or financial management software.
Last but not least – fast implementation and easy maintenance. Your chemical manufacturing software should be readily deployable and user-friendly.
What are the trends in chemical manufacturing software?
Nowadays, we talk a lot about AI (Artificial Intelligence), ML (Machine Learning) and IoT (Internet of Things). Chemical industry manufacturing can benefit from all of them. Production processes can be quicker and more effective thanks to the use of new technologies. They let chemical manufacturers control the quality more efficiently and production management is easier thanks to automation.
Are you interested in our offer?
Write to us