CSI, IT Services
Continual Service Improvement – what is it?

20 May 2022
In the context of IT services, we hear more and more about an interesting issue, which is called Continual Service Improvement. What really lies behind this concept and why should you keep this process in mind when choosing a company that will implement IT solutions for you? We will answer these and other questions in the article below.
This article will introduce you to the following topics:
Continual Service Improvement – what is it?
Continual Service Improvement (CSI for short) is a process of Continuous Improvement of IT Services and their adaptation to changing business needs by identifying and introducing further improvements. It is closely related to the provision of all IT services to the client or the creation and implementation of IT processes within the organization. CSI is not a stand-alone service but an element of every project. Continuous Improvement of Services is of great importance in terms of providing IT solutions, especially with the high competitiveness of today's technology services market.
Current service management models not only provide the customer with the finished product or services, but also provide support as well as their Continuous Improvement. In this way, they are able to keep up with changes and provide real support in the company's activities. Responding to changing customer and market requirements and the ability to adapt to them is currently one of the most important aspects of competitiveness.
Are you looking for a company that will implement the IT solution for you?
Consult us for free
Write to us!
ITIL and Continual Service Improvement
To better understand the concept of Continuous Service Improvement, it is worth reaching for the definition given by ITIL (Information Technology Infrastructure Library).
ITIL is a collection of good practices that support business processes in the IT solution management sector. It includes CSI as mandatory stages in the life cycle of IT services. They ensure regulation with the changing needs of business organizations by identifying and implementing improvements that support those business processes.
It is also worth mentioning that although the definition of ITIL calls CSI one of the phases of the life of services, it is increasingly said that Continuous Improvement applies to the entire cycle and takes place at every moment.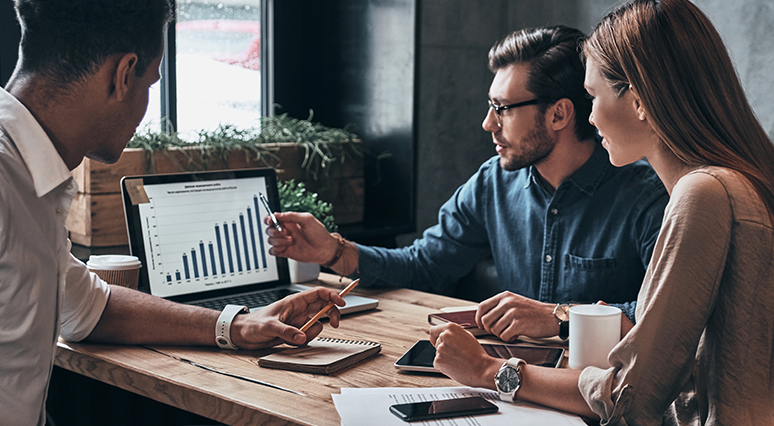 In our company, it is not only the Service Desk that works based on this set of good practices . We devote a great deal of attention to Continual Service Improvement, because we see and understand the sense of its operation. We know how often customer problems extend beyond Service Desk activities. Therefore, solving and eliminating them is not only about technical support, but also about other teams cooperating on a given project. In this way, we are able to detect possible problems faster and introduce system improvements, and thus improve and support our clients' work.
What is the CSI process?
The CSI operating process is based on the KPI (Key Performance Indicator) and CSF (Critical Success Factor) metrics. The selection of metrics depends on many factors, primarily the type of service provided and its scope. When choosing them, it is worth focusing on the needs and requirements of the client and their sensitive business areas. The established metrics should be constantly monitored. Based on these metrics, areas that need to be improved are identified.
In Kotrak, the issue of Continuous Improvement is very flexible. We monitor processes, review solutions and improve what needs fixing. We rely primarily on a collection of good ITIL practices. We are also looking for inspiration in other methodologies, e.g. Agile, which has interesting hints and tips on how to work on continuous improvement.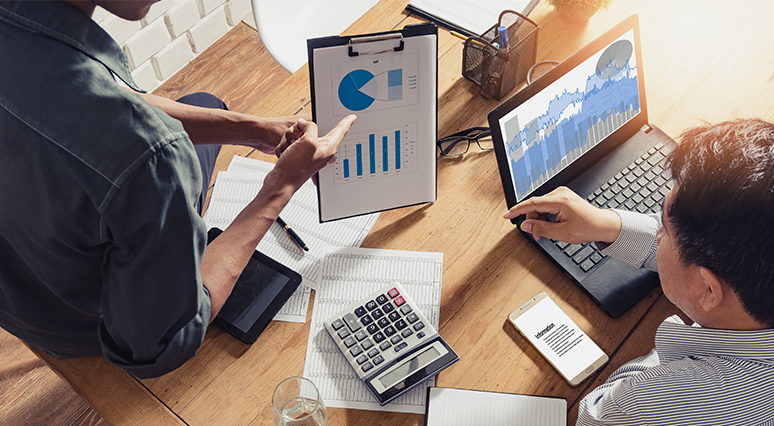 We are aware that a single solution may not always be implemented in line with the assumptions of popular methodologies. Each case requires an individual approach, which is why all the solutions we implement are tailored to the needs of our clients.
We know from experience that what works successfully in one company may not work in another. We use various methodologies, but we always remember that they are good practices (frameworks), i.e. good advice that can be followed. However, these are not ready recipes for success. That is why in our company we operate based on them, guided by framework principles and definitions, but we always adapt them to the needs of our clients, thus creating solutions tailored to them.
CSI and the Deming cycle
The diagram illustrating the basic assumptions of the CSI process is the Deming cycle, i.e. the Plan-Do-Check-Act principle. It focuses on four steps:
Activity planning
Doing the planned things
Checking if they work well and whether there is something that does not work as expected
Update plans, implement changes and improve processes
The diagram above shows how Deming's scheme works in practice. Changes and improvements to the service that are introduced become a standard, maintaining the level of service quality / process efficiency (blue triangle in the figure). By introducing further changes, we improve the quality of service, i.e. the wheel moves up, and the newly introduced changes  are becoming a new indicator of a higher and better standard – and improving without end.
7 steps of continuous improvement of IT services
ITIL also gives 7 steps that should be followed when improving services:
Defining what we should measure
Determining what we are able to measure
Collecting data
Processing the collected data to give a picture of the current state of the service
Analysis of collected data
Preparation and use of all information
Process improvement
Continual Service Improvement not only increases customer satisfaction with the services received and adds value to the solutions it provides, but it also improves work, optimization, and thus, increases efficiency and reduces business losses. That is why it is a service that should be considered when investing in IT solutions.
The article was prepared in consultation with Karolina Świrydowicz, IT Business Process Specialist.
Do you want to implement an IT solution that will support your company?
Write to us!