workflow
How do you get your company's document clutter under control?

5 April 2023
In some businesses, such as customer service offices, shipping companies, law firms or wholesalers, the number of documents received and issued is very high. Incorrect storage, especially of paper documents, can cause many problems. Find out how to avoid them and put your company's documentation in order!
In this article you will find the answers to the questions:
Looking for a system to streamline your company's workflow?
Get a free consultation with our specialist
Write to us
How do you keep your company documentation in order?
Keeping company records in order is often a challenge, especially for a company that issues and receives a large number of letters. Keeping company records, whether accounting, inventory, employee or business records, solely on paper is difficult to organise (and not entirely secure – it is also worth pointing this out). Every company must keep its company records in their original form for a statutory period. However, they can, by law, be stored electronically. Digitising this activity makes it possible to create an orderly archive, introduce uniform labelling, quickly find the necessary information and improve document circulation.
Which documents are mandatory to be kept in the company?
Do you want to put your records and company documents in order and store only the necessary letters and contracts? Find out which documents are mandatory to keep in a company. Here is a list of documents that will work for every company:
income and expense ledger,
cost and sales invoices,
documentation relating to fiscal equipment,
copies of cash register documents,
VAT documentation,
contracts concluded with employees,
social security office documentation,
records of fixed assets and equipment.
Of course, the type of documents that need to be stored and archived depends on the nature of the business. If you want to bring order to your document archiving but are not planning to hire an external company, rely on an IT system that will streamline storage and bring order to your records.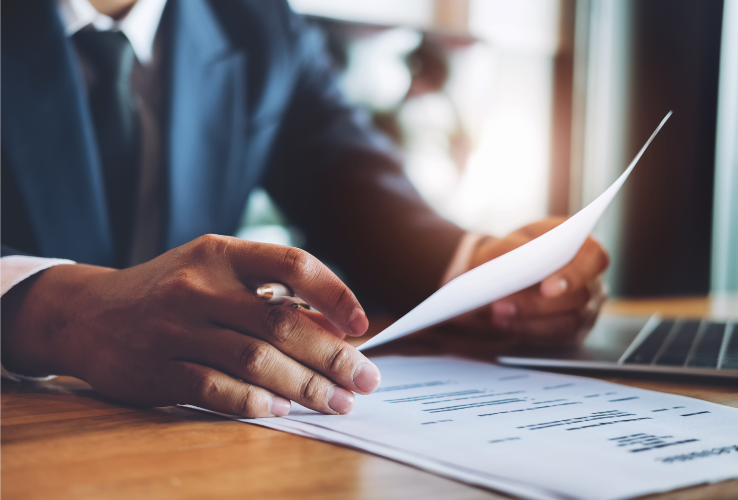 How to archive and file documents effectively?
When choosing an IT system to store, transmit and accept data, consider:
security,
integration of documents with external systems,
intuitive document search,
possibility of defining types of documents,
quick access to information,
possibility of remote verification and acceptance of documents.
Do you want to automate processes in your business?
Get a free consultation with our specialist
Write to us
How to start digitalising your business correctly?
Electronic archiving offers many possibilities and not only keeps things tidy but also optimises work and saves time. Those responsible for creating new documents, e.g. invoices, can create and then use template letters, which streamlines work.
When working remotely or in companies with a complex structure, it can also be a challenge to ensure that documents flow smoothly and are accepted or modified on the fly. Transferring data via email or an internal interface solves this problem. A user with the appropriate permissions can approve requests remotely.
Does it take you a long time to find the right document and does this have a negative impact on your work organisation? An IT workflow system will also solve this problem. Searching for information is easier and more optimal, thanks to the definition of document types and the possibility of creating your structure and filtering the database according to any parameters.
How should a company's processes be automated?
Have you noticed that certain information circulation activities are the most time-consuming or problematic for your team? Digitising the storage of important data will optimise this.
Firstly – many processes can be automated. By entering specific formulas, documents can be properly stored, archived and forwarded to other employees or contractors. Secondly, the filing and cataloguing of documents can be facilitated by the introduction of filters, labels or folders. New contracts, invoices, etc. will then be stored appropriately and intuitively.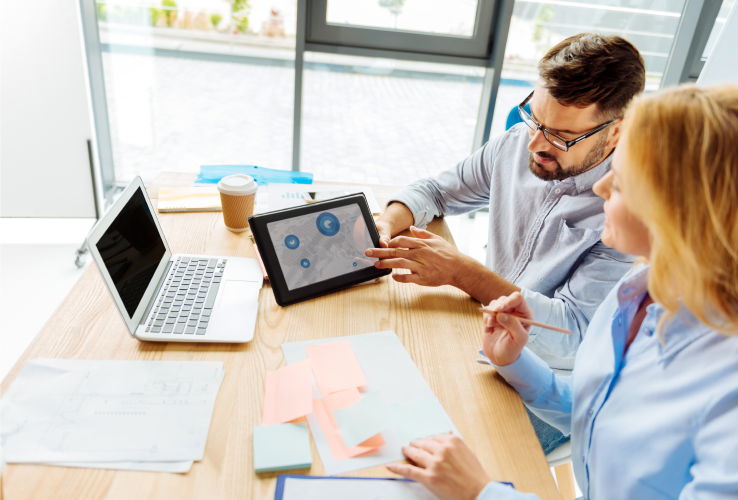 Is acceptance of documents a problem? If you have noticed in your company where a problem has arisen that is delaying your team's activities, you can eliminate it straightforwardly by setting up reminders in the form of emails, text messages or notifications. Alerts, once defined, will be sent automatically to those responsible for a particular process.
Alerts can relate to:
deadline for payment of invoices,
the approaching expiry date of an employee's or customer's contract,
the deadline for sending specific documents to the office,
deadlines for corrections,
individually set acceptance or transmission deadlines,
time of sending notices, contracts, regulations to employees,
the creation of reports or statements.
When looking for a system for the electronic storage of documents, it is worth betting on a flexible solution, which will allow the programme functions to be adapted to the needs of the company. A well-defined structure will support the introduction and maintenance of company documentation, thus optimising the work of many departments within the company.
Automate operations in your company
Contact our specialist