IT Services
How does the ESB (Enterprise Service Bus) work?

9 March 2023
Your company is still growing, so are you looking for a way to integrate data and systems effectively and seamlessly? We know that handling business processes is a very responsible and time-consuming task, affecting the efficiency of your operations, so we present a solution for high-quality integration that will make your team's work easier and bring tangible results.
In this article you will read:
What data integration issues arise for businesses?
If data collection or collation is an important aspect of your business, or you use a large number of systems, then you know how time-consuming the processing and maintenance activities are. Individual system tools can sometimes fail. The challenges of operating integration programs and processing information are often due to the nature of your business, so they can vary greatly. Creating readable reports also proves problematic, as generating them puts a strain on the computer. The question then arises as to how to solve these problems.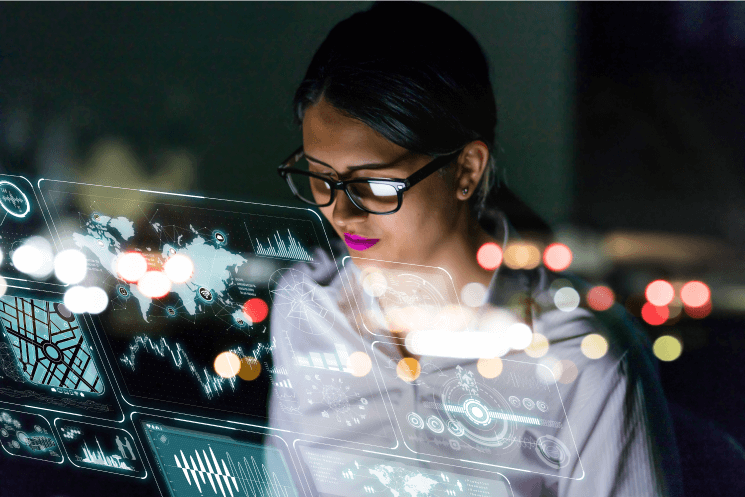 How can the company's systems and data integration problems be solved?
Problems with platform collaboration in many industries make it difficult or even impossible to operate and flow information smoothly. In such situations, an ESB integration bus comes to the rescue. It is a multifunctional tool that facilitates the solution of the problems mentioned earlier and additionally allows you to adapt its functions to your requirements and the needs of different departments.
Integration of data and systems is among the most important challenges in companies using modern methods in project management. The use of the ESB data bus leads to the development of the company, by automating processes and quickly fixing errors.
Do you want to improve your company's data
and systems integration?
Consult with our expert free of charge
Write to us
What is an ESB?
As we mentioned, the ESB (Enterprise Service Bus) integration bus is a proven way to efficiently integrate multiple systems and data. Its main task is to ensure the optimal operation of tools, as well as enable the monitoring of multiple platforms. It also allows for efficient data analysis, which is crucial for B2B and B2C companies. With an ESB integration platform, you can effectively monitor the performance of all programs.
What are the advantages of an ESB?
Using the ESB (Enterprise Service Bus) is all about optimizing your work time, as we don't have to monitor the activities of multiple programs or retrieve information from different sources. Reports can generate automatically at the hours you choose. In addition, they will be readable, and their creation will not burden the operation of your computer.
The control of the ESB integration platform is carried out on an intuitive dashboard, allowing you to observe the work of the tools. In case of malfunctioning of one element, the bus allows us to solve the problem efficiently. The ESB system can also send notifications and alerts to users, as well as scheduled notifications of cyclic tasks in the form of messages or emails of your choice.
The platform meets general standards and supports many functions or file formats. It integrates various software, files, and databases, and its operation is intuitive and transparent.
Another advantage of the ESB is security – an important aspect in many industries. It provides fully secure data storage.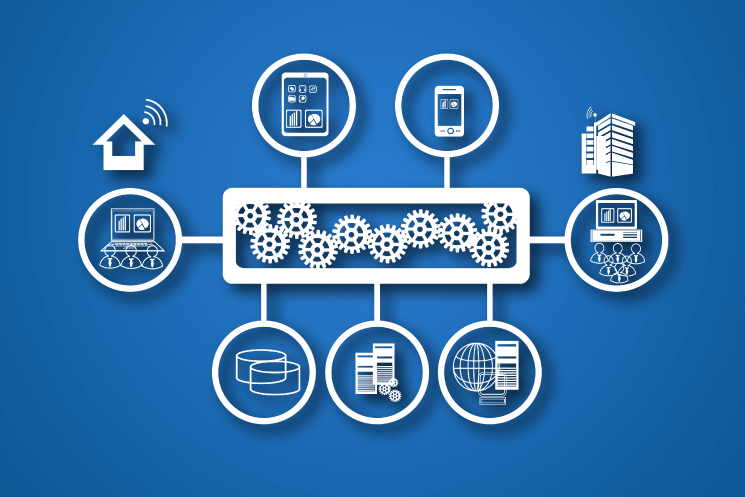 What does the implementation of an integration bus bring to a company?
The implementation of the ESB supports:
automation of selected processes, e.g. report generation,
unification of information,
minimizing the risk of errors, failures,
cost optimization,
facilitates operational processes,
provides easy access to many program elements.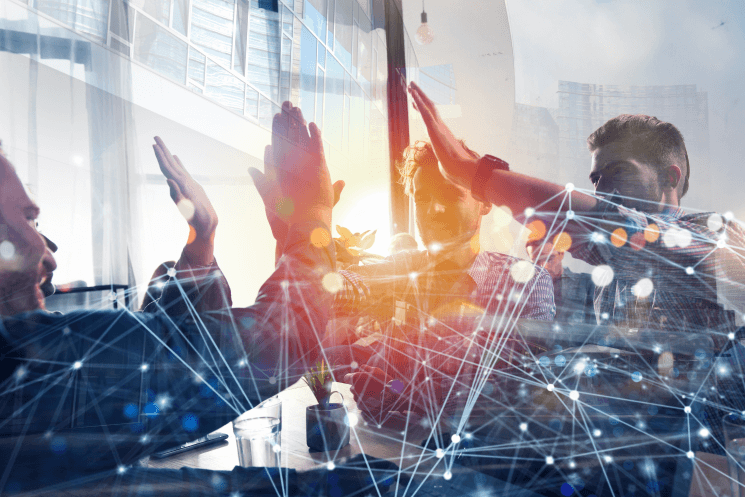 For whom is an ESB and when is it worth implementing?
An ESB integration bus is worth implementing in a business when:
you're thinking about integrating several diverse components of your IT system,
your services are available to external contractors,
you use a large number of applications, protocols, data conversion,
you use different technologies outside of http,
you care about intuitive, flexible problem solving,
you want to improve the implementation and operation of integration,
you create activity reports.
ESB bus is an optimal solution for enterprises of all sizes. Its flexibility allows the integration of various components, such as ERP systems or B2B e-commerce platform, and Microsoft tools.
Looking for a flexible and effective way to integrate data into your business?
Get a free consultation
Write to us
How to prepare for the implementation of an ESB?
Before implementing an ESB data bus, we recommend analysing the company's current situation, primarily in terms of:
define the problems to be solved by implementing the software,
identify bottlenecks, i.e. places where problems are encountered with the efficient flow of information or tasks,
decide on the direction of changes and the scope of integrated data,
analysis of the contractor base,
integration methods used.
Implementing an ESB platform can bring many benefits to businesses across industries. An ESB is a flexible integration system that supports business growth and improved project efficiency. However, all changes should be carried out based on analysis and experience.
This article was written in collaboration with Piotr Bargieł, Senior Sales and Consulting Specialist at Kotrak.
(Read more about the rationale for integrating IT systems)
Are you looking for an IT company to implement
data and systems integration
in your company?
Contact our specialist