CRM, ERP
Why is it worth using IT systems in the Cloud?

8 December 2020
Cloud solutions are still gaining in popularity. Entrepreneurs have grown to appreciate them, especially now, when many teams in companies are working remotely. IT systems in the Cloud ensure a constant flow of information and freedom during work. Are you curious about how Cloud systems work and when you should consider implementing them? We will answer these and many additional questions.
In this article you will read:
Are you looking for a company that will implement the IT solution for you?
Consult us for free
Write to us!
What are Cloud solutions?
During the current situation, many companies are looking for management options that will be available anywhere, 24 hours a day, and will allow them to control processes using any device.
IT systems available in a web form and mobile applications are regularly gaining in popularity. IT solutions for business management in the Cloud allow you to seamlessly conduct operations while working remotely. They do not require the implementation of additional applications or the installation of new programs. Employees can download and modify files to which they can access at any time, which improves the flow of documents and positively affects communication within the team.
IT systems in the Cloud are a great solution for enterprises:
• developing or new that want to minimize costs
• working remotely, either fully or partially
• wanting to optimize costs
• appreciating modern, comprehensive solutions
• operating without servers of their own nor desire to invest in them

• operating in a distributed structure with many departments
When you decide to use Cloud-based software, you can be sure that it will be constantly updated at no additional cost, so you will always use the latest version. This ensures more comfortable work and guarantees operation in accordance with the currently applicable standards.
How do Cloud solutions affect the cost of using systems?
We are aware that for some companies the costs from the purchase of software and its implementation can be a significant investment. Cost optimization is important within every company, but for developing businesses it is especially significant and must be treated carefully.
When using IT systems in the Cloud, you pay a recurring subscription fee. At this price, you not only get full access to the software but also a guarantee of all updates. By choosing this form, you avoid a one-time, large expense related to the purchase of the software and any fees related to its modernization.
However, this is not the end of the financial benefits! When you use traditional IT systems to manage your business, you need to consider the cost of maintaining the servers. Cloud solutions work from the level of a web browser or a mobile application, so to use them you only need access to the Internet.
What are the advantages of Cloud systems?
Some companies have decided to change traditional solutions to Cloud solutions during the current situation. Others, instead are just looking for management software and use modern methods from the very beginning.
The most important advantages of IT systems in the Cloud:
trouble-free online implementation
creating an advantage among competitors
cost optimization and elimination of capital expenditure
quick introduction of modifications
effective process management
improving the efficiency of team cooperation
supplier is responsible for the entire maintenance and management of the applications
flexibility
Accelerating the digital transformation of the enterprise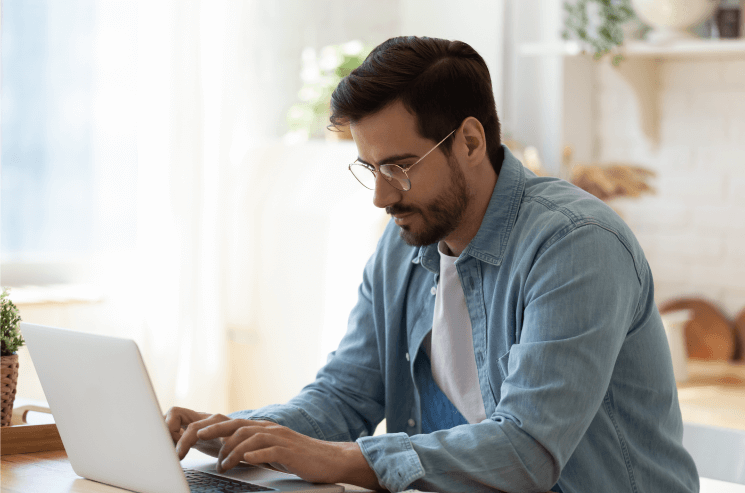 Is there a difference between the operation of IT systems in the Cloud and the traditional IT Systems?
You probably wonder if the cost optimization goes hand in hand with the limitation of functionality. Cloud programs have exactly the same functions as their traditional counterparts. As part of the subscription, you can use their full versions. Cloud systems are available on the web and mobile application options. The interface is intuitive and clear so that everyone can get the most out of the software.
You can even make a statement that access to Cloud solutions is easier. All you need to do is log in to the program via a browser to start working in the company system.
When would the implementation of IT systems in the Cloud be particularly useful?
As we mentioned earlier, IT systems in the Cloud are perfect for remote work, as well as in companies whose structure is widely dispersed. They help to streamline the flow of changes and ensure working conditions on an always up-to-date database.
If we were to single out the industry that most frequently chooses such a solution and in which the implementation of Cloud services seems almost necessary, we would point to E-Commerce. Internet companies appreciate flexible solutions that allow them to respond to problems and manage their business at any time. The speed of the changes introduced is of particular importance to them. Each employee can modify the information at any time and has access to the current state of the store.
Businesses for which Cloud solutions are dedicated:
• Small, Medium and even Large Enterprises
• Accounting Offices
• E-Commerce Industry
• Doctor's Offices
IT systems in the Cloud and remote work
Cloud solutions allow you to optimize work and control the processes carried out in the company. They also have a positive effect on team communication. It will be especially appreciated by people working remotely. This is a great solution especially in a situation where work outside the office has become commonplace. A comprehensive portfolio of IT systems in the Cloud accelerates the digital transformation of the enterprise. Properly implemented software can cover almost all activities in the company, which may lead to increased efficiency of operations and, above all, to maximization of profits.
Do you want to implement an IT solution that will support your company?
Write to us!