Bespoke software
Why use dedicated software in a company?

6 April 2023
Do you want to streamline processes in your company and are looking for a personalised solution? Dedicated software allows you to automate many tasks, optimise your team's work or create modules that streamline your work making it more efficient. In our article, you will find out what the advantages of such a solution are and when it is worth implementing it.
In the article you will find answers to the following questions:
What is dedicated software?
Dedicated software is an IT solution that is tailored by specialists to the individual needs of your company. Very often, a software house develops it from scratch and takes into account, first and foremost, those functionalities that are important to the client. Dedicated solutions are both flexible and functional, as they allow for maximum utilisation of resources, both hardware and human.
Dedicated software can take the form of a combination of an operating system and advanced databases or be integrated with the technical hardware used in the company. Most companies choose to integrate the dedicated application with the hardware. This option allows for the effective optimisation of work, as well as the monitoring and management of the company's operating costs.
What is the difference between off-the-shelf software and dedicated software?
Before implementing a new programme, many entrepreneurs wonder whether it is worth deciding to design a dedicated variant or bet on a ready-made system.
Before deciding to purchase and implement a programme, it is worth finding out how these variants differ and which option will work for your business.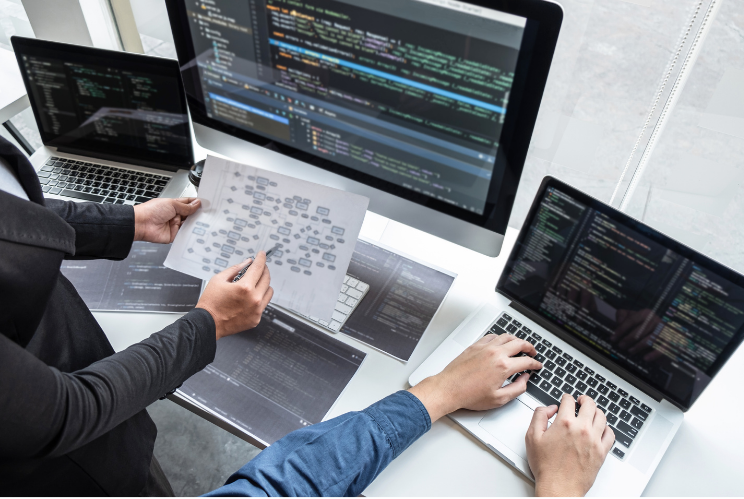 Ready-made boxed software
The box system focuses on handling the standard business processes of a particular company or an entire industry. Advantages of a ready-made system:
is widely available,
is usually covered by the support of the software company's technical team,
implementation is fast.
Off-the-shelf software allows workflows to be automated quickly. However, it has several limitations. This option may not include all the functionality you prefer. Typically, the system is created for a large number of customers, so the features are generic, and designed to meet the demands of the mass market. A boxed system may not be perfectly suited to the individual needs of your business.
The initial cost of an off-the-shelf solution is often lower than a customised one. A boxed system usually includes an annual licence rate, but there are additional charges for upgrades and support. There may also be additional costs, such as full licence fees for additional users, even when they will only use a small number of the programme's functionalities. By calculating your annual expenditure, you may discover that an off-the-shelf solution is sometimes more expensive than a bespoke one.
Dedicated software
Dedicated software will work well for companies that need non-standard functionalities and value a personalised approach to creating projects or working with clients. It is worth thinking about implementing a dedicated application when:
the final user is external,
the company's business process is constantly evolving and products are changing,
the number of customers is increasing,
the company currently uses other systems that it would like to integrate or modify,
the implementation of the system does not have to take place as a matter of urgency,
the business has technical support or is considering technical assistance.
A dedicated solution is a unique software solution designed to meet the needs of a specific business. Its implementation is preceded by a robust pre-implementation analysis. Custom software includes a range of options, such as:
customising the configuration of the finished software to fully meet the requirements of the company,
building integration between off-the-shelf solutions,
creating customised interfaces,
implementation of custom modules to add to off-the-shelf solutions.
When deciding on a software implementation, it makes sense to choose an experienced partner with a developmental approach and a focus on meeting customer needs. Modern solutions use APIs (application programming interfaces) to integrate software systems without putting future upgrades at risk. Developers use APIs to create stable customisations, enhancements and integrations without changing the software code.
Using a dedicated system provides the opportunity to make changes and updates on the fly. The client does not have to wait for top-down modifications, which can happen with a boxed variant.
A dedicated solution, designed with your company's needs in mind, will allow you to develop efficient team workflows and optimise company processes. In addition, the system will enable effective interaction with suppliers or contractors. Personalised software will also enable you to improve the quality of your customer service and deliver better products, thereby increasing your company's competitiveness in the market.
If you're looking for a faster solution or you're keen to optimise your budget, you may want to think about a combination of off-the-shelf and custom software. This is a way to build a flexible, cost-effective solution that meets all your company's needs and can evolve as your business grows.
Kotrak S.A.'s implementers and consultants have many years of experience and help clients make informed decisions based on a pre-implementation analysis. During this, we define the needs and expectations of your company in question and explain the advantages and disadvantages of all possible implementation concepts.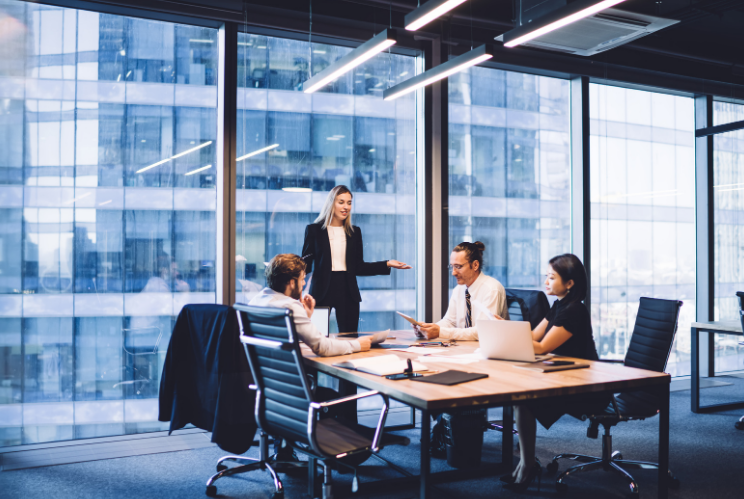 What are the advantages of dedicated software?
We mentioned earlier in this article that dedicated software makes it possible to fully meet the client's expectations. Programmers, following an analysis, create a bespoke IT system that meets the company's requirements in terms of the use of specific functionalities, modules, add-ons or integrations. Thanks to the custom-made application, a direct relationship is established between the client and the software company, which allows for the development and immediate reactions in the event of errors or the need for changes.
A dedicated system allows:
increase of the productivity,
optimisation of processes,
software development in a direction that coincides with the needs of the company,
protection against external threats such as data leakage,
fully tailored to the individual needs of the client,
ownership of the application by the client,
unlimited number of users,
comprehensive data management,
easier and faster decision-making,
integration with other programmes.
Dedicated software gives you the possibility of downloading, processing and sending data to other programmes used by external companies linked to your company's processes, e.g. sending invoices to accounting programmes on which an accounting office works or sending reports in the format required by another company. The multifunctionality of dedicated software allows full synchronisation, i.e. the ability to read and make changes to data at any time, from any location, on any device.
(Check: Why test software?)
Where dedicated software is used?
Dedicated applications work well for companies that need to be customised, personalised functions. They also solve the problem of integrating a large number of external tools and systems.
Bespoke software is most often chosen by medium-sized and large, growth-oriented enterprises:
developed company structure,
large product range,
an increasing number of contractors or orders,
support for non-standard operations,
use of multiple external systems,
the need for systematic improvements.
Dedicated software is fully effective when your company has set goals and a defined roadmap. Then, the entrepreneur knows what he expects from the system and what functionalities are important for him. Kotrak's team of programmers takes the client's requirements into account during the pre-implementation analysis and focuses on the individual needs of the client when creating the solution.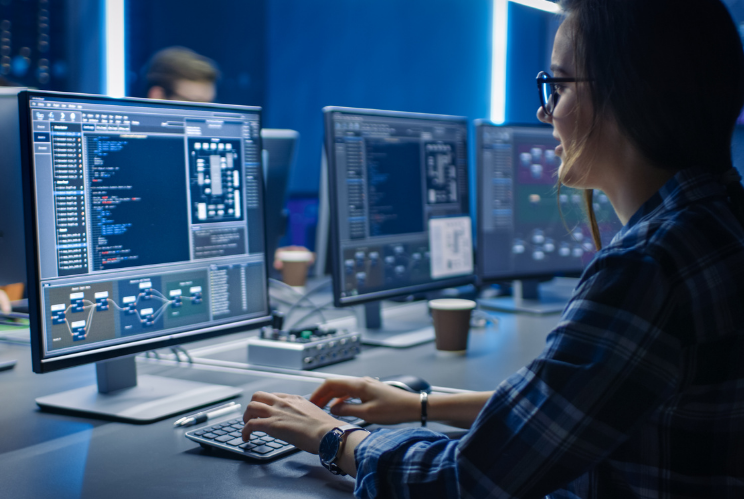 What types of dedicated software are there?
Dedicated software can serve a variety of functions – from entertainment, when we think of social networking applications, to professional business systems for companies. The wide range of dedicated solutions includes:
MES production management system,
LIMS laboratory management system,
a system to streamline order handling,
online booking system,
WMS system for warehouse management.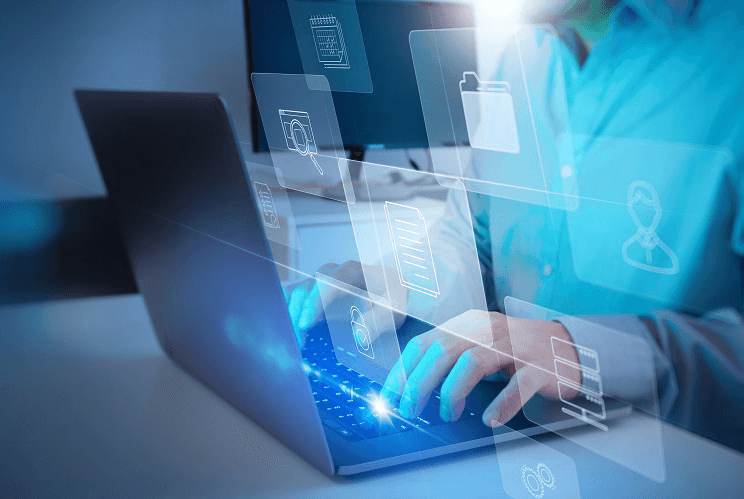 Why companies use dedicated software?
Many entrepreneurs choose to implement a dedicated application when a new challenge or additional project arises in the company. Another case is when a team is using multiple incompatible tools. Over time, there is a need to improve the methods of operations, integrate different programmes and standardise data. A dedicated system makes it possible to respond to such situations in real time by implementing modifications more easily.
A dedicated application is also a way to optimise working time. It is worth answering a few questions before implementing the software:
Will the software used be modified frequently?
Is the company's strategy changing?
How will the company's user base be scalable?
Does the company use other systems and need integration?
Will we be dealing with data migration or building on existing software?
Is this current project the only demand?
What new challenges have recently emerged for the company?
How will access to the system be distributed?
The answers to these questions will allow you to determine which system functionalities to focus on. Kotrak programmers will be able to propose a solution which will meet your expectations.
When working with us, the client is present at every stage of project development, having access to analyses and ideas. They can also suggest improvements on an ongoing basis. Once the system has been implemented, it is possible to develop the application.
(Get to know how to choose the web/mobile/desktop and what is Continual Service Improvement?)
What is the cost of dedicated software?
Gathering information on the client's needs and preferences, designing and developing a dedicated application and testing it is a process that can take several months or more, depending on the size of the projects. At Kotrak, we provide the contractor with a quote for the project, which includes the agreed functions, but if the client decides during the process to add modules to change the design assumptions, the cost of the system may change. Its price depends on many factors and there is no denying that it can be a significant investment. However, if the dedicated software is created according to your company's needs, you will quickly see a return on this investment.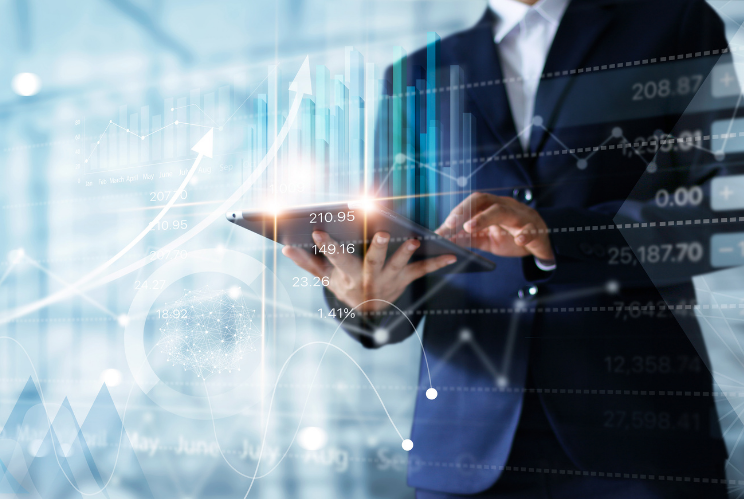 Implementing a personalised tool will affect the efficiency of the team's operations, automate many processes and optimise working time. Depending on the industry and company, it may also bring additional benefits related to improving the process of reaching the customer or creating or selling a product. The cost of a dedicated mobile, desktop or web application is agreed upon individually with the client each time.
(See also: IT company billing models: Fixed Price, Time and Materials, Subscription and how to choose the right software house)
What are the methodologies for developing dedicated software?
Most IT systems design methodologies contain several basic phases that are detailed according to top-down recommendations. Choosing the right software development methodology is a very responsible task. The development team must choose the technology to use, taking into account the advantages and limitations of the various activities. It is important to adapt the techniques to the specific system, then it will fulfil its sentence.
At Kotrak, we conduct programming and implementation projects according to proven international methodologies and sets of good practices: IPMA, PRINCE2, ITIL, PMBoK, SCRUM, and Agile. Our consultants are certified as competent and experienced in applying the methodologies mentioned.
The specific methodology is agreed upon with the client depending on individual project characteristics, expectations and priorities.
We usually divide the projects into several stages:
defining the project,
planning the project,
needs analysis,
functional design,
programming, implementation, testing, training,,
project completion and launch.
Our work is based on proven technologies that allow us to design and develop projects that are stable, advanced and yet easy to use:
Microsoft .NET Framework 4.8, Microsoft .NET Core
Devexpress Enterprise (dxp)
Add-in Express
CSLA .NET
Xamarin
NET
HTML 5
jQuery
Java script
In addition, we provide a post-implementation service for interested customers. We provide helpdesk, technical and content support for all our products. We have a dedicated technical support department of more than a dozen people to support our customers in their daily work.
(Read more: What is Service Level Agreement SLA)
What is SaaS?
SaaS (Software-as-a-Service) is a method of software delivery that allows cloud-based access to data from a web browser. In this model, software providers, when required, provide hosting and maintain the servers, databases and code that make up the application.
Cloud-based software is now the default deployment method for almost every type of business technology in the world. Business applications accessible via a web browser do not require installation or strict contracts and are paid for on a subscription basis.
The traditional software delivery model differs from SaaS in two key ways. Firstly, SaaS implementations do not require extensive hardware. This allows buyers to outsource most of the IT services that are typically required to troubleshoot and maintain the software in-house.
Secondly, SaaS systems are most often paid for under a subscription model, whereas server software is usually purchased under a perpetual licence, paid for upfront.
Are you thinking of developing a technology back office? Do you want to implement a dedicated application to streamline your operations? Get in touch with our specialists. Together we will create software tailored to your expectations.
This article was written in collaboration with Agnieszka Nowak-Motyka, Business Sales Manager
Bet on a system dedicated to your company!
Contact our specialist